Go to the catalog at search.griver.org.
1. Search for the item you want by title, keyword, author, etc.

Find the item in the search results.
2. Click on the maroon Place Hold button.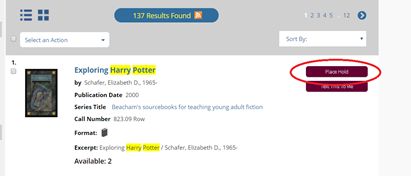 3. Enter your library card barcode number (all digits) and your 4-digit PIN.
     If you have forgotten your PIN, you can reset it here.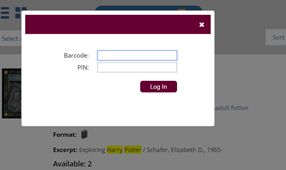 For more information, see the Requesting Materials FAQs.