EVENTS AT HOWARD LAKE LIBRARY
Memory Wire Bracelet with Jen Anfinson
Date: Sat Jan 21, 2017
Age Groups: Adults, Teens, Seniors
Time: 11:30 AM

Memory wire is an easy and versatile way to begin ...
I Love to Read!
Date: Sat Feb 4, 2017
Age Groups: Family, School Aged Children, Pre-schoolers
Time: 10:00 AM

Celebrate books, reading and Valentines Day with c...
Mystery Lovers Book Club
Date: Wed Feb 8, 2017
Age Groups: Adults, Seniors, Teens
Time: 6:30 PM

A monthly gathering to share your thoughts, apprec...
~~ View All Howard Lake Events ~~
HOWARD LAKE LIBRARY INFORMATION
Monday: 2:00 - 8:00
Tuesday: 2:00 - 6:00
Wednesday: 2:00 - 8:00
Thursday: 3:00 - 6:00
Friday: 10 - 1, 3:00 - 6:00
Saturday: 10:00 - 1:00
Sunday: Closed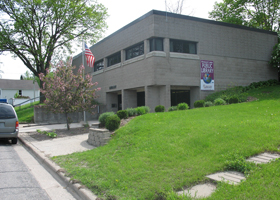 LIBRARY NEWS
Summer Reading Program Draws Record Participants In Howard Lake; Road Construction Starts In August