EVENTS AT PIERZ LIBRARY
Tech Time
Date: Wed May 23, 2018
Age Groups: All Ages
Time: 5:00 PM

Bring your device for an opportunity to ask questi...
Kid Power with Rachael Kroog
Date: Mon Jun 11, 2018
Age Groups: Pre-schoolers, School Aged Children, Family
Time: 2:00 PM

Reading takes you everywhere. From Australia to Pe...
Kid's Book Club
Date: Wed Jun 13, 2018
Age Groups: School Aged Children
Time: 3:00 PM

A children's book club will be meeting in a group ...
~~ View All Pierz Events ~~
PIERZ LIBRARY INFORMATION
Monday: 1:00 - 5:30
Tuesday: Closed
Wednesday: 2:00 - 7:00
Thursday: 10:00 - 5:00
Friday: 2:00 - 5:30
Saturday: 10:00 - 1:00
Sunday: Closed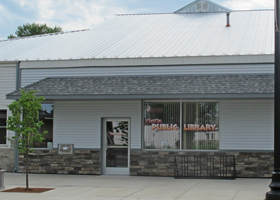 Community Links