EVENTS AT BECKER LIBRARY
Library STEM Night
Date: Mon Oct 22, 2018
Age Groups: School Aged Children, Pre-schoolers
Time: 6:00 PM

The Becker Library will have Legos, Snap Circuits ...
Storytime
Date: Tue Oct 23, 2018
Age Groups: Pre-schoolers, Toddlers
Time: 10:30 AM

Children (with a favorite adult) enjoy books, song...
Writing Help Center at Becker Library
Date: Thu Oct 25, 2018
Age Groups: Teens, Adults
Time: 5:00 PM

Need a little help refining your term paper? Or p...
~~ View All Becker Events ~~
BECKER LIBRARY INFORMATION
Monday: 2:00 - 8:00
Tuesday: 10:00 - 6:00
Wednesday: 2:00 - 6:00
Thursday: 2:00 - 8:00
Friday: 2:00 - 5:00
Saturday: 10:00 - 1:00
Sunday: Closed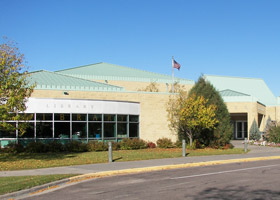 Community Links