EVENTS AT COKATO LIBRARY
FOCAL Book Club
Date: Tue Aug 30, 2016
Age Groups: Adults
Time: 1:00 PM

The FOCAL Book Club meets the last Tuesday of the ...
Story Time
Date: Wed Sep 7, 2016
Age Groups: Pre-schoolers, Toddlers, Family
Time: 10:30 AM

Join Konnie for Great Books & Fun Activities!

Happy Birthday Roald Dahl!
Date: Tue Sep 13, 2016
Age Groups: All Ages
Time: 2:00 PM

Join us in celebrating beloved children's author ...
~~ View All Cokato Events ~~
COKATO LIBRARY INFORMATION
Monday: 2:00 - 6:00
Tuesday: 2:00 - 8:00
Wednesday: 10:00 - 2:00
Thursday: 2:00 - 8:00
Friday: 11:00 - 5:00
Saturday: 10:00 - 12:00
Sunday: Closed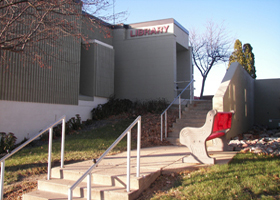 Community Links