EVENTS AT WAITE PARK LIBRARY
Coding for Teens
Date: Mon Dec 17, 2018
Age Groups: School Aged Children, Teens
Time: 4:30 PM

Sign up early to reserve your laptop as the coding...
Preschool Storytime
Date: Tue Dec 18, 2018
Age Groups: Toddlers, Pre-schoolers
Time: 10:30 AM

Join us for story time and crafts! Preschool story...
Evening Book Club
Date: Thu Dec 20, 2018
Age Groups: Adults
Time: 6:30 PM

Call the Waite Park Library for book selection. 32...
~~ View All Waite Park Events ~~
WAITE PARK LIBRARY INFORMATION
Monday: 12:00 - 8:00
Tuesday: 10:00 - 2:00
Wednesday: 2:00 - 6:00
Thursday: 1:00 - 8:00
Friday: 2:00 - 6:00
Saturday: 10:00 - 1:00
Sunday: Closed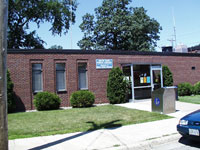 Community Links