EVENTS AT WAITE PARK LIBRARY
Tech Tutors
Date: Wed May 3, 2017
Age Groups: All Ages
Time: 4:00 PM

Need help with your laptop, iPad or Kindle? Don't ...
Writers Group
Date: Mon May 8, 2017
Age Groups: Adults
Time: 6:30 PM

Meeting features a writing prompt and writing them...
Read to Tammy
Date: Sat May 13, 2017
Age Groups: School Aged Children
Time: 11:00 AM

Read to Tammy the therapy dog at the library. Brin...
~~ View All Waite Park Events ~~
WAITE PARK LIBRARY INFORMATION
Monday: 12:00 - 8:00
Tuesday: 10:00 - 2:00
Wednesday: 2:00 - 6:00
Thursday: 1:00 - 8:00
Friday: 2:00 - 6:00
Saturday: 10:00 - 1:00
Sunday: Closed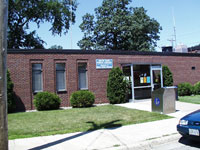 Community Links