EVENTS AT ROYALTON LIBRARY
Magic Storytime
Date: Wed Jun 5, 2019
Age Groups: Toddlers, Pre-schoolers, School Aged Children
Time: 5:30 PM

Listen to magical stories while growing your child...
Dave's Big Fun Show!
Date: Thu Jun 13, 2019
Age Groups: All Ages
Time: 3:00 PM

Mr. Big Fun Dave Walbridge will surprise and delig...
Stuffed Animal Campout!
Date: Wed Jun 19, 2019
Age Groups: School Aged Children, Pre-schoolers, Toddlers
Time: 5:30 PM

Back by popular demand! Bring your stuffed animal...
~~ View All Royalton Events ~~
ROYALTON LIBRARY INFORMATION
Monday: 2:00 - 6:00
Tuesday: Closed
Wednesday: 2:00 - 8:00
Thursday: 10:00 - 1:00, 2:00 - 6:00
Friday: Closed
Saturday: 10:00 - 1:00
Sunday: Closed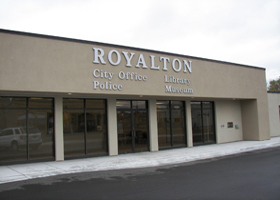 LIBRARY NEWS
Royalton Library Community Meeting
Stuffed Animal Storytime held in Royalton
Community Links