EVENTS AT SWANVILLE LIBRARY
Tech Time
Date: Thu Dec 15, 2016
Age Groups: Adults, Seniors
Time: 3:00 PM

Tech time at the library for patrons who need help...
Santa Day at the Library
Date: Sat Dec 17, 2016
Age Groups: Pre-schoolers, School Aged Children, Family
Time: 10:00 AM

Make and Take Crafts, Music, Cider and Cookies. J...

Date: Wed Dec 31, 1969
Age Groups:
Time:

...
~~ View All Swanville Events ~~
SWANVILLE LIBRARY INFORMATION
Monday: 2:00 - 5:30
Tuesday: Closed
Wednesday: 1:00 - 7:30
Thursday: 10:00 - 1:30, 2 - 5:30
Friday: Closed
Saturday: 10:00 - 1:00
Sunday: Closed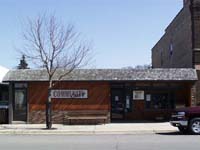 Community Links