This month, Great River Regional Library is sharing hoopla as our database highlight.
What is there to know about hoopla? Check out a variety of videos and movies with no waiting! 
Library cardholders will be able to enjoy 4 downloads per month. The website hoopladigital.com explains the service "to borrow movies, music, audiobooks, ebooks, comics, and TV shows to enjoy on your computer, tablet, or phone–and even your TV! With no waiting, titles can be streamed immediately, or downloaded to phones or tablets for offline enjoyment later." Content can be accessed through the website here or via the Hoopla app available in the Apple and/or Google Play store.
Also, hoopla has a lot of your holiday favorites, which is perfect during the month of December! Access Hallmark Christmas movies,  festive Hanukkah e-books, seasonal music, and more. 
View the "Hanukkah for Kids" hoopla collection here.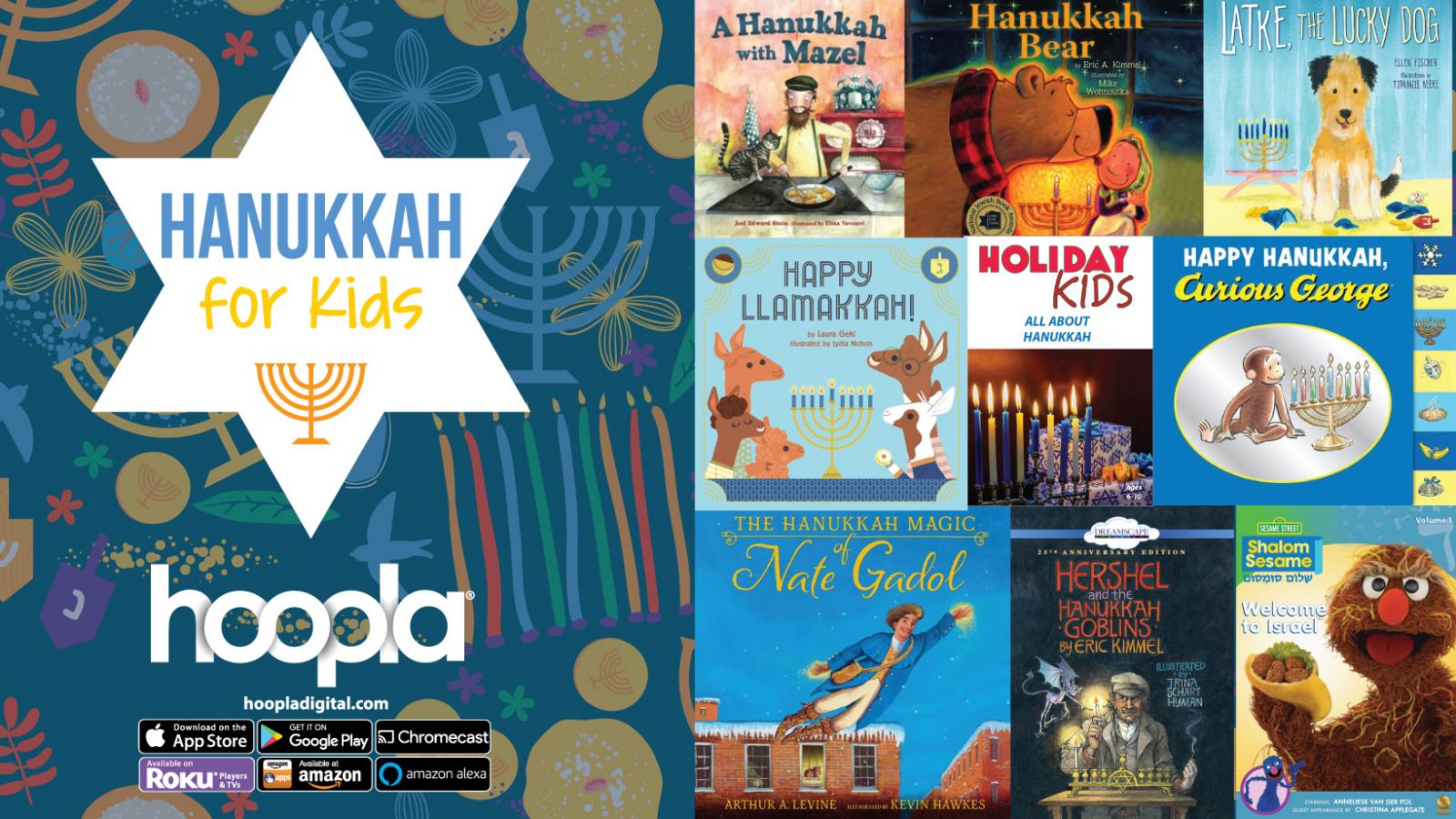 View the "Hallmark Countdown to Christmas" collection here.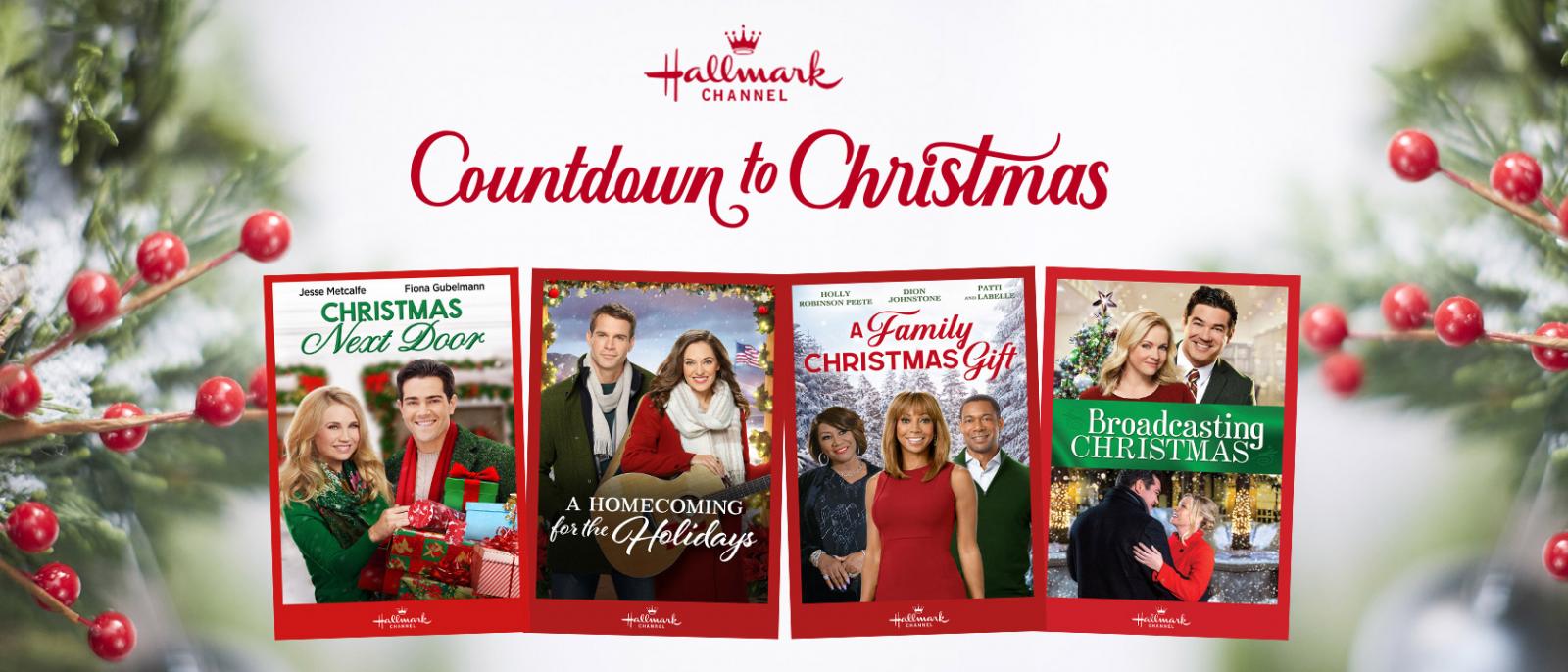 View the "Holidays on hoopla" collection here.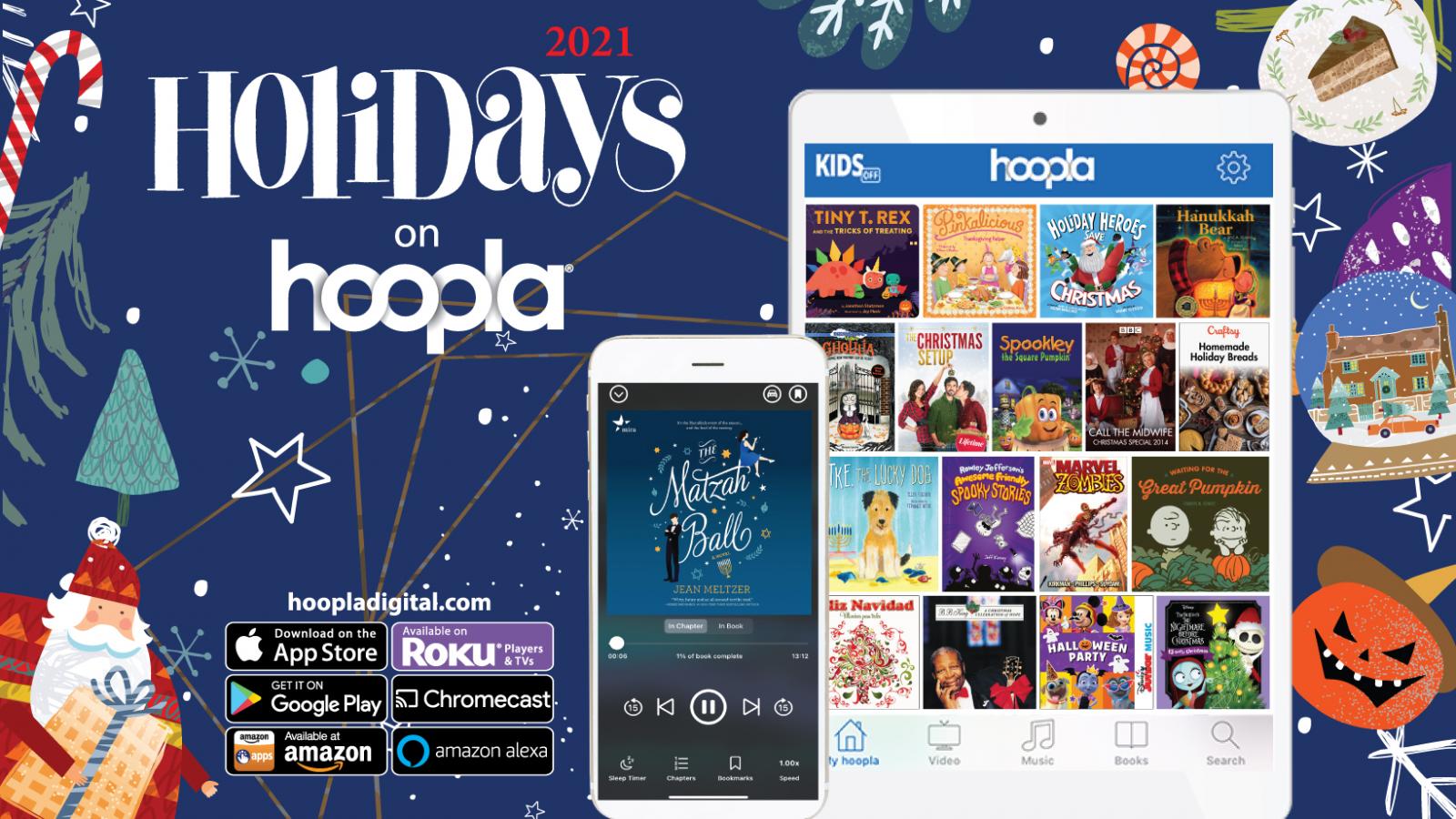 Learn more about GRRL's streaming service hoopla by visiting our Digital Materials page!