Our in-person programs and events are postponed until further notice.
New! Some libraries are offering Take & Make activities and other fun via curbside pick-up--you can find these on our Events Calendar.
Activities and reading tracking are also available via the Beanstack app or website. Learn more about Beanstack here.
Below are some virtual events you can enjoy from home.
Moving Words: Writers Across Minnesota
Great River Regional Library's Moving Words presentation with the St. Paul Friends of the Library turned virtual for 2020! Catch the discussion below with Minnesota Book Award-winning authors Shannon Gibney, Geoff Herbach, Bao Phi and Christopher P. Lehman. This project was funded in part with Minnesota's Arts & Cultural Heritage Fund.
Journey Down the Mississippi, Parts 1, 2 and 3!
Part 3 now available! As of Monday, August 17 at 2:00 p.m. 
Available to view as of Friday, August 7 at 10:00 a.m.--watch Doug Ohman's presentation, Journey Down the Mississippi (part two)!
View Minnesota author/photographer Doug Ohman's presentation, Journey Down the Mississippi (part one), below. It just may inspire you to explore nature in your own part of Minnesota! RVSP in this event to receive the information to view this event from the comfort of your home.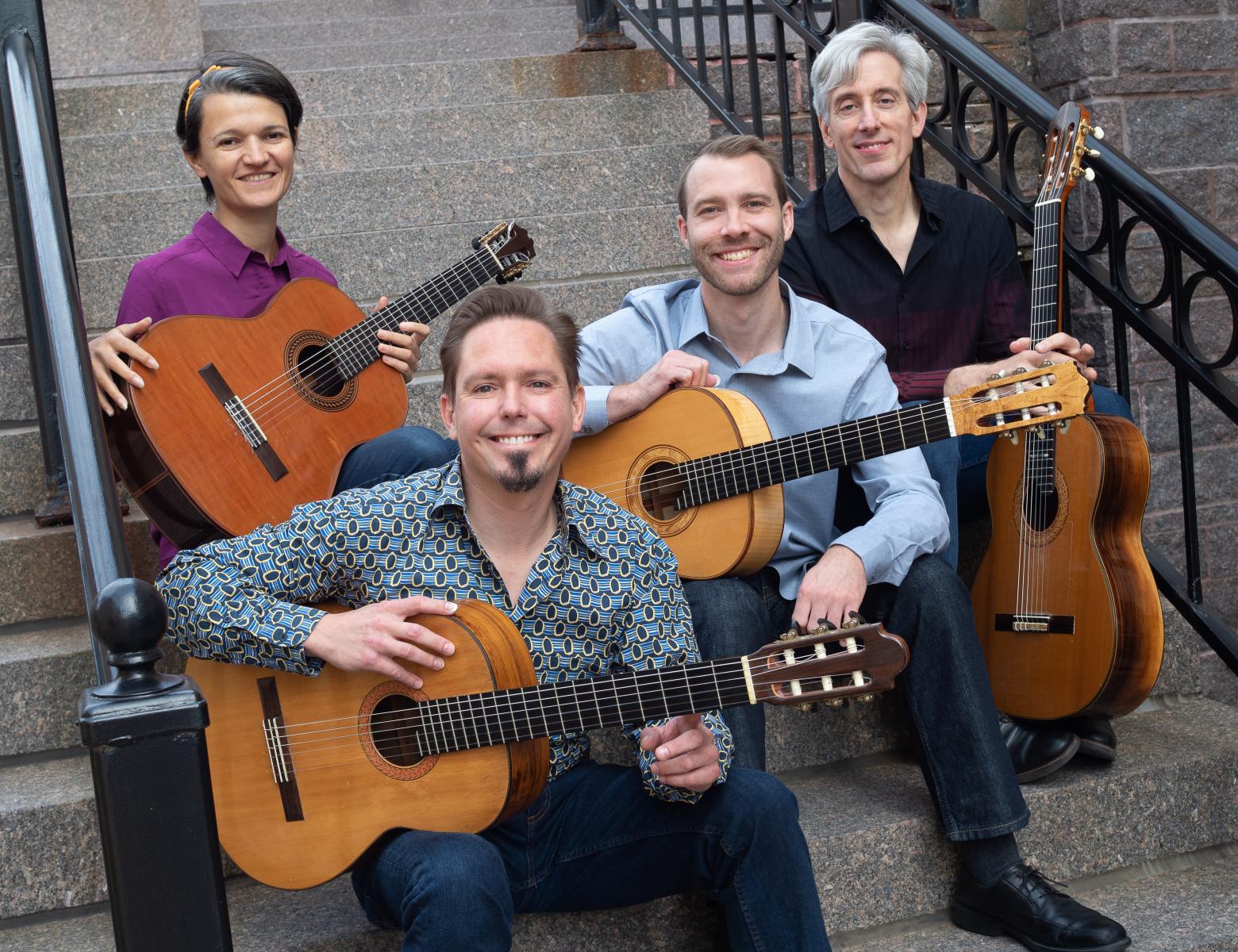 Join the Minneapolis Guitar Quartet for a concert--virtually! Find the concert here on YouTube. Program includes pieces by Joaquin Rodrigo, Prince, and special arrangements by MGQ member Maja Radovanlija. The concert will also be available to view later on this page. This concert is made possible with funding from the Minnesota Arts Board and Minnesota's Arts & Cultural Heritage Fund.
#OneBookMN programs
Tune in via our Facebook page or watch below.
Author Talk with Kate DiCamillo
Thanks for reading together, Minnesota--now meet the author! Kate DiCamillo will host a statewide virtual discussion about her book "Because of Winn-Dixie," the first featured title in our statewide book club, One Book | One Minnesota. Kate will be in conversation with Saint Paul Public Librarian Eric Byrd, answering questions from readers across Minnesota in this one-of-a-kind event. This even has now passed, but you can still watch the archived discussion on YouTube.
Meet the Finalists Panels from the Minnesota Book Awards
The Minnesota Books Awards hosted video panels of all the finalists for each category. You can view these in the playlist on YouTube. You can find all the finalist and winning books in this list, available for request and curbside pickup at all locations.
Genealogy Basics
Learn more about how to do genealogical research with free library resources.
"Winnie the Pooh" Read Aloud with Ariel
Starting May 18, at 11:00 a.m. Ariel will read a chapter each day. Join us on Facebook!
Fall Fabric Pumpkins with the Belgrade Library
Make a mini greenhouse with Monticello Library coordinator Marla
find more from Monticello Library on Facebook
Storytimes
For copyright reasons, only the most recent storytimes will remain published.
Book Talks with Miss Dezra
First Chapter Fridays with Sara in Cokato/Howard Lake
find more from Cokato Library on Facebook or from Howard Lake Library on Facebook
Read Aloud of "Alice in Wonderland" with librarian Ariel
Chapters 1 & 2:
Chapters 3 & 4:
Chapters 5 & 6:
Chapters 7 & 8:
Chapters 9 & 10:
Chapters 11 & 12: