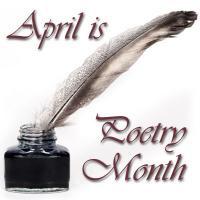 In recognition of the "Military Child and National Poetry Month" in April, Senator Al Franken is hosting a poetry contest for all children of military families in Minnesota. There are three age categories:
1) Kindergarten to sixth grades
2) Seventh to ninth grades
3) 10th to 12th grades
The theme of the contest is My Experience as a Military Child.
Participants may submit one entry per person to:
  Office of Senator Al Franken
  c/o "Poetry Contest"
  60 Plato Blvd., Suite 220
  Saint Paul, MN 55107
Poems can be no longer than 300 words.
The poem must be submitted by April 16, 2012 and include the name of the entrant, parent/guardian name, address, phone number, name of the entrant's school, and clearly indicate which age category the child is entering.
Entries will be judged on six criteria:
  relevance to theme
  creativity
  judge's impression
  fluency
  structure, and
  technical excellence.
Ten winners in each category will receive an invitation to a reception of Senator Al Franken's office with a variety of special guests.
The top poems in each category will be framed and displayed in Franken's office in Saint Paul and in Washington D.C. Each winner will receive an autographed book by Minnesota author Garrison Keillor.