This summer, get ready to expand your world with Great River Regional Library's 2022 Summer Reading Program!
Great River Regional Library (GRRL) will begin the annual Summer Reading Program (SRP) on Monday, June 6, continuing through Saturday, August 6.
Registration starts on Monday, June 6, in the Beanstack app, on griver.beanstack.org, or by visiting your local library during open hours. Participants track their reading in the Beanstack app or by using a paper log which you return to your library. Participants are eligible for prize drawings at the end of the program. In addition, each branch offers a unique assortment of prizes!
This year's theme, "Read Beyond the Beaten Path," encompasses a world of different summer experiences: hiking, campfires, stories, nature programs, arts and crafts, music, and more! The program is open to all kids ages 0-18 and is divided by age: pre-readers (ages 0-3), kids (ages 3 to 12), and teens.
Our mission of the program is simple: Encourage children and teens to read throughout the summer! Summer reading isn't just fun; it's extremely beneficial. Regular reading goes far in combating the "summer slide," the phenomenon of students losing academic footing during a long academic break. Students who join public library summer reading programs scored higher on reading achievement tests at the beginning of the next school year than those who did not participate – in some cases, significantly higher.
Learn more on our GRRL SRP page! Learn more about Beanstack here.
Special thank you to our 2022 SRP Sponsors!
2022 Summer Reading Program Sponsors: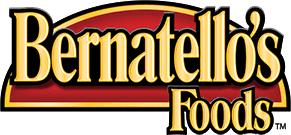 Central MN Noon Optimist Club

$750 sponsors:
St. Cloud Industrial Products
$500 sponsors:
Lynn Quinn
St. Cloud Friends of the Library
St. Cloud Kiwanis Club
St. Cloud Moose Lodge #1400
St. Michael-Albertville Women of Today
Quinlivan & Hughes P.A.