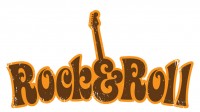 A patron of the Pierz Public Library has shared a portion of their personal Elvis Presley memorabilia collection for public viewing at the library.
Elvis was born Jan. 8, 1935 in Tupelo, Mississippi and would have celebrated his 80th birthday this year. An American singer and actor, he became known as the "King of Rock and Roll", but sang many genres of music including pop, blues and gospel. He had a rapid rise to fame in the mid 1950s, appearing on the radio, silver screen and TV. Some of his most famous singles are "Heartbreak Hotel," "Hound Dog" and "Love Me Tender" (all available on Elvis: 30 #1 Hits). According to the Recording Industry Association of America and other sources, Elvis is the bestselling solo artist in the history of recorded music. He has been inducted into multiple music halls of fame.
The display is open for the public to view and reminisce over during open hours through the end of February.