Use this form to commit to being a sponsor to the Summer Reading Program (SRP) at Great River Regional Library. The Summer Reading Program appeal solicits gifts that fund all the elements which make the program a success, such as prizes, promotional materials, and reading incentives. 
GRRL Summer Reading Program (SRP) is one of the best bargains around!  It is offered free of charge to all children.  What does being a GRRL SRP sponsor mean? Children who participate can receive fun reading incentives, attend games and events (like ice cream socials and magic shows) at your local library, and have the resources to stay on track for school during the summertime – all thanks to you! In 2019, nearly 12,000 babies, children, and teens signed up to participate! We hope to fundraise enough to have every child go home with a book of their own. Your sponsorship will make a difference for many children in your community!
Want to send in a check for your sponsorship instead? Fill out this form (click here) and mail accordingly.
2021 Summer Reading Program Sponsors: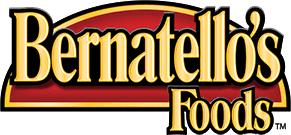 Central MN Noon Optimist Club

$750 sponsors:
St. Cloud Industrial Products
$500 sponsors:
St. Michael-Albertville Women of Today
Quinlivan & Hughes P.A. 

 
Your sponsorship of $500 entitles you to:
Complimentary subscription to GRRL donor newsletter, Currents
Thank you in the Currents newsletter
Annual recognition on GRRL website's "Our Supporters"
Your sponsorship of $750 or more will also be recognized with:
All previous entitlements PLUS:
"Thank you Sponsor" poster for display in all 32 GRRL branch libraries
Your sponsorship of $1,000 or more will also be recognized with:
All previous entitlements PLUS:
Special acknowledgment on website's homepage in June
Organization logo included on "Our Supporters" page on the website
Donor listing in GRRL Annual Report
Matching Gift
Please mail your company's matching gift form to Great River Regional Library, Attn: Accounting Dept., 1300 West St. Germain Street, St. Cloud, MN 56301
Information you provide on this form is protected under Minnesota Data Practices statutes. Providing this information is strictly voluntary and will be used in conjunction with GRRL Summer Reading Program fundraising. It will be available only to authorized library personnel and contracted vendors. There is no consequence for not providing this information.