Programs

What is Beanstack?
Beanstack is an online reading tool where you can track your reading, join challenges, earn online badges and make reading a habit!
How to get started:
Go to GRRL's site at griver.beanstack.org or download the free Beanstack Tracker app in your app store.
Current Challenges:
Services
---
---
---
---
---
---
Each summer, GRRL provides themed programs that encourage children and teens to read through the summer break, therefore maintaining or improving their reading skills. The Summer Reading Program sign-up begins in June and the program ends in August.
Three age groups have their own program: Early Learners ages 0-3; kids age 4 to grade 6; Teens grade 6 to 12. Kids in 6th grade can choose the Kids' or Teen program.
Find out more about the current Summer Reading Program HERE. 
Services
---
---
---
---
---
---
The Winter Reading Program, which takes place in January and February, is a fun program aimed at encouraging teen and adult readers to stay warm and read a good book. Participants can turn in reading slips for time spent reading during the program for chances to win prizes. Register online at https://griver.beanstack.org/ or the Beanstack Tracker app. Learn more about Beanstack here.
Services
---
---
---
---
---
---
GRRL offers a wide range of materials and services for the benefit of teenagers. See our Teen Zone for even more information!
Events
GRRL libraries schedule a variety of programs for teens and pre-teens, including anime/manga clubs, author talks, and programs to encourage creativity. These programs are listed in our events calendar.
Services
---
---
---
---
---
---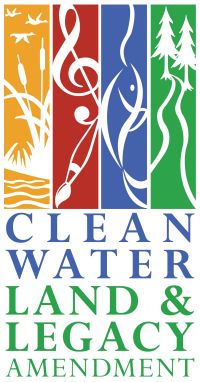 Services
---
---
---
---
---
---
GRRL offers a wide range of events, materials, and services for the benefit of children.
Story Times and Events
GRRL libraries offer a variety of programs and events for Pre-K to 6th grade children to encourage literacy, love of reading, and the wide collection of materials your library has to offer. Some of these include family movie nights, 'baby bounce' lap programs for parents/caregivers and their little ones, craft programs to encourage creativity, 'Battle of the Books' events for grade schoolers, and themed programs on the most popular books among young readers.
Services
---
---
---
---
---
---
Many GRRL libraries sponsor author events as part of special programming; sometimes these events are fundraising events for the local library.
Our libraries also offer book talks, usually along with school visits or other outreach events. If you are interested in a school visit, contact your local library.
All programs will be included in our events calendar or through special news announcements.
Services
---
---
---
---
---
---
GRRL branch libraries provide events for adults, from author talks and book clubs to concerts and workshops. We wish to present a variety of programs to acquaint our adult users with the wide scope of GRRL materials and services available. Some of these programs are funded by Arts & Cultural Heritage Funding from the state of Minnesota.
Want to start your own Book Club? Try our Book Club Kits to make starting a club fun and easy.
Services
---
---
---
---
---
---
You may request a presentation be made for your organization, your school, or your civic group about Great River Regional Library and its many services. Contact your local library to plan a community presentation.
Services
---
---
---
---
---
---