Description: The untold story of Charles Manson's obsession to become a rock star, his rise in the LA music scene, the celebrities who championed his music, his tragic friendship with The Beach Boys' Dennis Wilson and his descent into violence and chaos once his dreams fell apart. Uncovers the dark connections between Manson's musical activities and the murders that would make him famous.

Call Number: 364.1523 Man
Date Added: Mar 11, 2020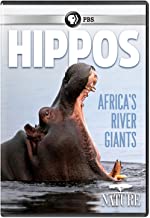 Description: The hippopotamus has long been an enigma: an aquatic mammal that cannot swim, a vegetarian that is also the most dangerous animal in Africa. All hippos are utterly dependent on water,but in Botswana, hippos face an unparalleled challenge as deep floodwaters dry to dust in a matter of months. The documentary goes beneath the surface to show how hippos protect their families and face their enemies, revealing an animal that is highly sensitive and surprisingly intelligent.

Date Added: Mar 5, 2020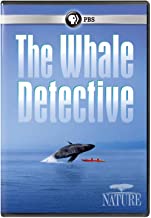 Description: A filmmaker investigates his traumatic encounter with a 30-ton humpback whale that breached and almost landed on him while he was kayaking. What he discovers raises far bigger questions about humans' relationship with whales and their future.

Date Added: Mar 5, 2020
| | |
| --- | --- |
| Manson : Music From An Unsound Mind | The Whale Detective |
| Hippos : Africa's River Giants | |