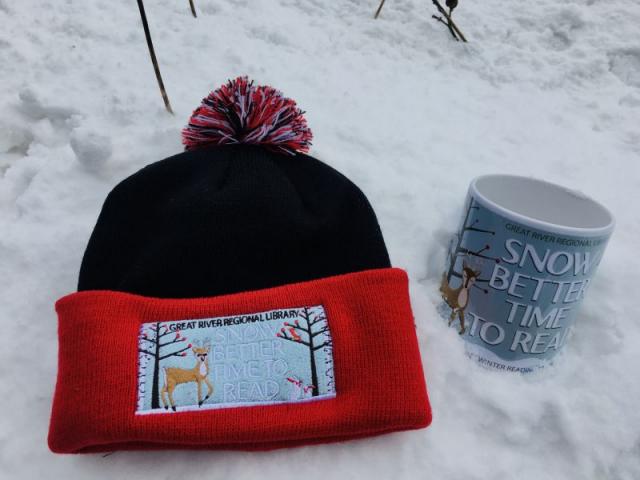 "Snow Better Time to Read," the Winter Reading Program begins Thursday, January 2, 2020 and runs through Saturday, February 29th.
The program provides fun incentives for readers to settle into cozy winter reading habits. It is designed primarily for teens and adults and is open to anyone in the 6th grade or older. Each of the 32 branch libraries in the GRRL system will have prize drawings for participants. All book lovers need do is register for the program at a branch library, on the GRRL site, or on the Beanstack Tracker app.
New in 2020, readers can log their winter reading at griver.beanstack.org or in the app. By downloading and using the app, readers can keep track of their reading, get book recommendations, and earn online badges to help make reading a habit. Also new in 2020, readers will count each day they spend reading, so any amount of daily reading will make participants eligible for online badges and prizes. Branches will have drawings for special "Snow Better Time to Read" mugs, winter hats, and regional grand prize gift cards.
The library's first Winter Reading Program took place in 2004, and participation has increased every year since. Many of the region's libraries now schedule special events to support the program and encourage winter reading. Visit the GRRL events page at www.griver.org/events for more information.