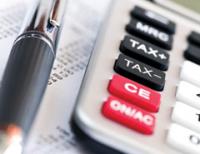 Tax season is upon us, and we have the resources to help you be prepared! 
Check out our Tax Information Resources page to find IRS contact information, links to print common tax forms, instructions, and tips! Note that tax filing deadlines have been extended to July 15, 2020 for your 2019 tax return. Minnesota's updated information is here. The Internal Revenue Service (IRS) update is here. Other information about tax-related updates can be found at IRS.gov. To find information about stimulus payments, visit this IRS page.
Maybe looking for a good read about taxes? We have those too! (We have both informational and entertainment books on the topic) Here are just a few that you can check out:
Updated 4/16/2020 7:48 a.m.