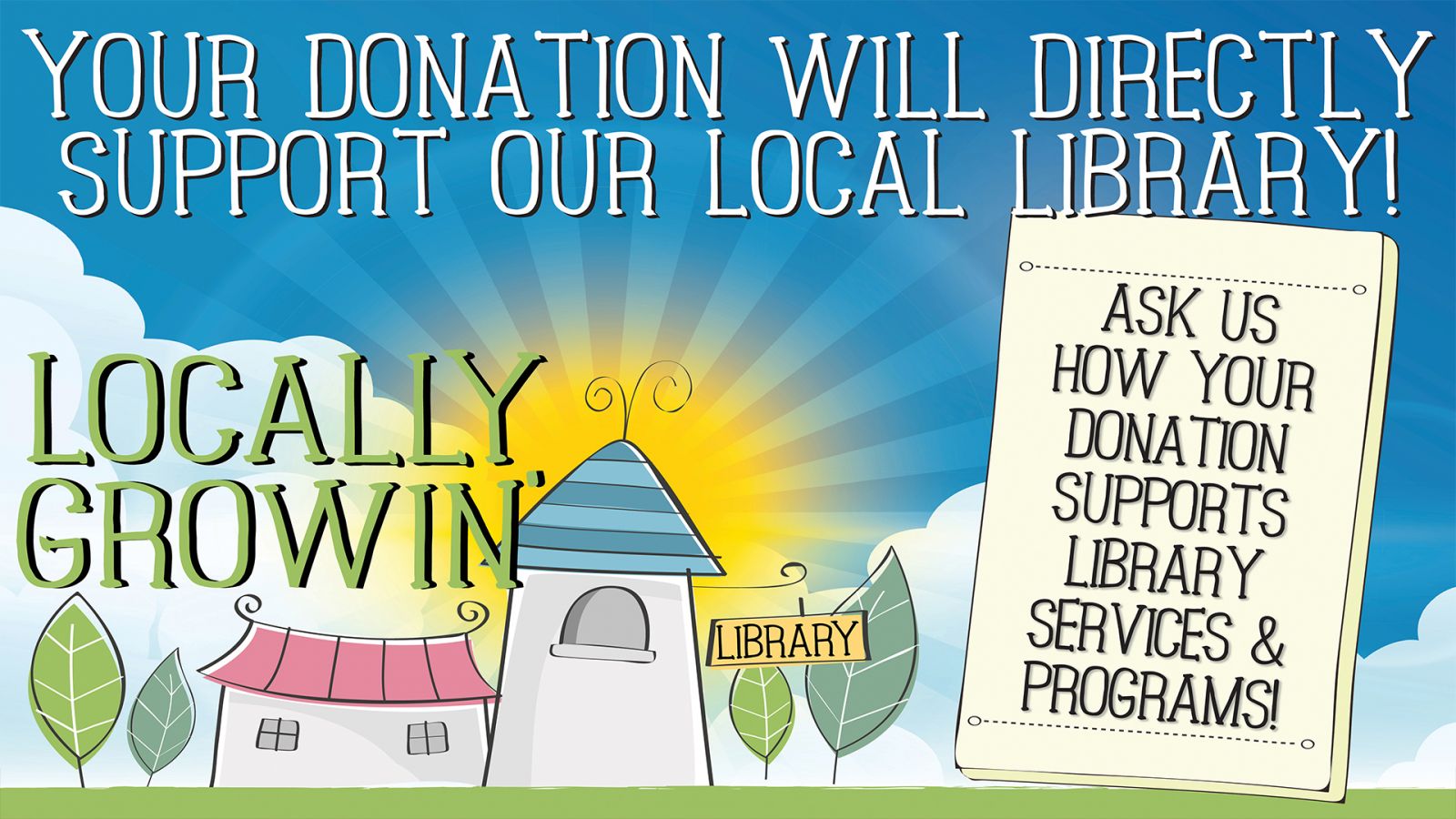 Spring has sprung, and Great River Regional Library is celebrating new beginnings by raising money for new and fun things for each of our 32 libraries.
 
Locally Growin' is GRRL's April fundraiser, and the goal is to help every library raise the funds they need for something special.
 
Here's how it works. You get to choose which library you would like to support, and that gift will be put toward a goal set by that library. 
 
Each library's Locally Growin' goal is unique. Here are a few things GRRL is raising money for this year:
ExploraDome Traveling Museum from the Bell Museum (Long Prairie)
Maker Space tools and supplies, tabletop loom, paint markers, LEGOs, Snap-circuit and art supplies (Paynesville)
Children's books, teen book club kits, adult book club kits and ComiCon (St. Cloud)
Pallet Painting class with local artist Rose Borman for kids (Upsala)
This is just a quick snapshot. Follow this link to show your support, or stop by your local library during the month of April and see what's growin'!