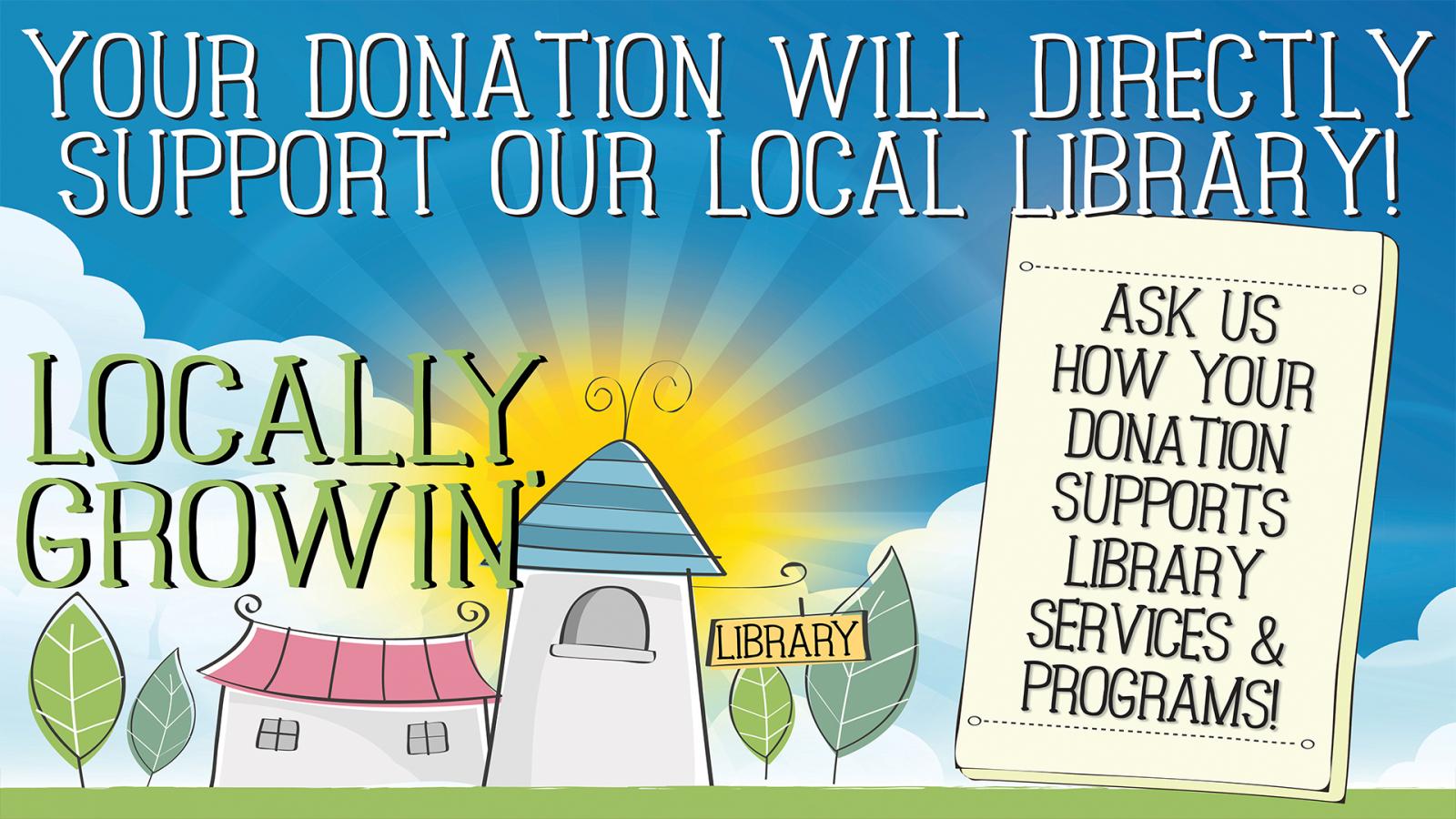 Spring is just around the corner, and we are getting ready to sow the seeds of outstanding library services with the help of our supporters.
Locally Growin' is Great River Regional Library's (GRRL) new March fundraiser, and the mission is simple: to help every GRRL branch raise the funds they need for something special.
Here's how it works. You get to choose which library you would like to support, and that gift will be put toward a goal decided upon by your local library.  
Each library's goal is unique. Here are a few things GRRL is raising money for this year:
Long Prairie Public Library is fundraising to bring The Raptors of Minnesota program to the library.
Delano Public Library is raising funds to make renovations to the Vault, the library's popular teen reading area.
Eagle Bend Public Library is aiming to raise $500 dollars, and each dollar of that amount will be matched by the Eagle Bend Lions' Club.
Paynesville Public Library is hoping to add a Casio keyboard and new LEGOs to their collection.
These are just a handful of items on the GRRL wish list - stop by your local library to see what's growin'!
Learn more and give online at griver.org/locally-growin.
Great River Regional Library (GRRL) provides library services at 32 public libraries in Benton, Morrison, Sherburne, Stearns, Todd and Wright Counties. GRRL supplies the residents of Central Minnesota with nearly 1 million books, CDs and DVDs, 250 public computers, programming and information services.