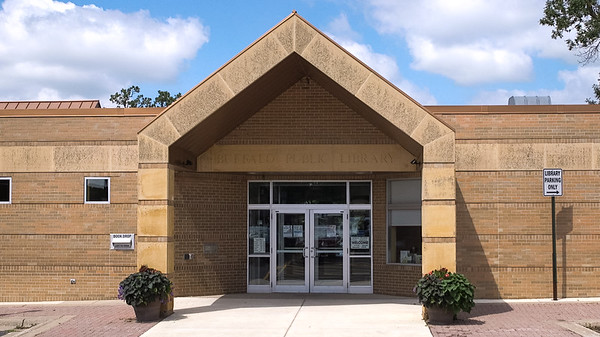 [updated 12/15/2020]
Buffalo Library remains open to the public during regualar open hours!
We are closely monitoring information about COVID-19 and we are in compliance with recommendations from the State of Minnesota. Please wear a mask, practice social distancing, and do not linger when visiting your Buffalo Public Library. One-person tables are available for reserving, and study rooms may be reserved for one person or up to two individuals from the same household.
Returning items/book drops:
Our outside book drop is open 24/7. 
Returns go into quarantine before checking in.
You may see the item still on your card for several days after you return the item.  No fines will incur if you returned by the due date, as we are backdating check-ins.
Digital resources: Libby, Hoopla, and a variety of information databases are available from your home with a library card.
Staff assistance: in-person during regular hours.
Print2GO: Print from your home computer, phone, or other devices remotely via Print2Go.  Prints are held in the queue for 24 hours.  Find helpful instructions here. 
Programs: No in-library programs. Take & Make projects are available for ages 5 to adult. Check out the online events calendar.
Requesting items: To request items, you may use our online catalog or call us at 763.682.2753. Items on hold will expire within 10 days, an extension of our previous 7 day hold, to allow more time for pickup. You may come in and pick up your requested items at Buffalo library. Curbside pickup is available, please call ahead.
Computer use: Call ahead to reserve a time during open hours.
Donations of books/other items: We are not accepting donations at this time. Thank you for your patience.