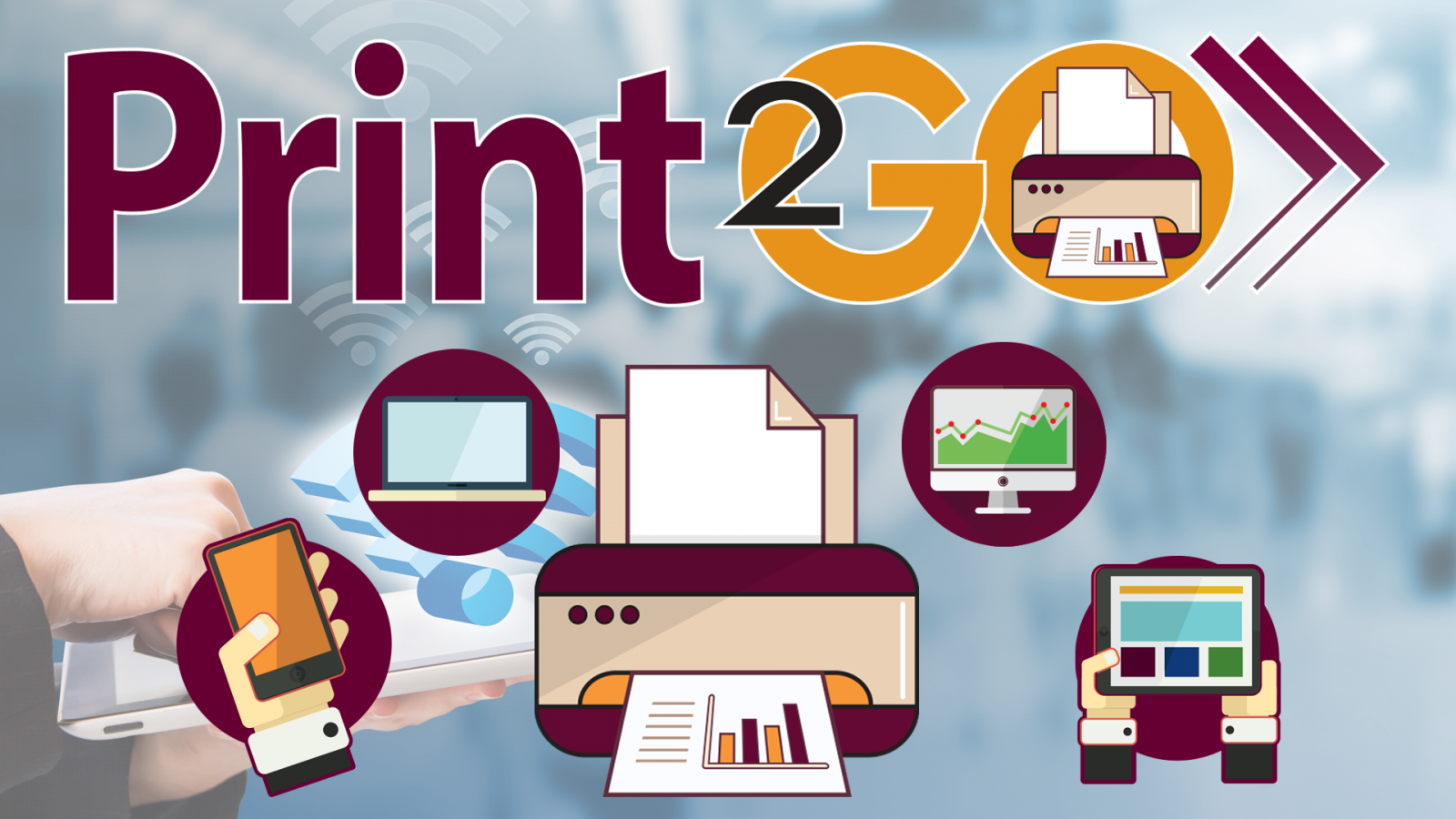 GRRL now offers a convenient service for customers who don't have a printer at home (or the ink is dry!)--you can send your print job online from your home computer to the library, and then come into the library to have it printed. We charge $0.10 per page/side for black and white and $0.50 per page/side for color copies.
Print virtually any document from your internet-connected device (cell phone, tablet, laptop, desktop) to one of the GRRL printers. You have the option to print a file, image, email message, or attachment!
FILE OR IMAGE PRINTING
1.Go to our website griver.org from your device
2.Select LOCATIONS/HOURS  (From a phone select the 3 line button)

3. Select BRANCH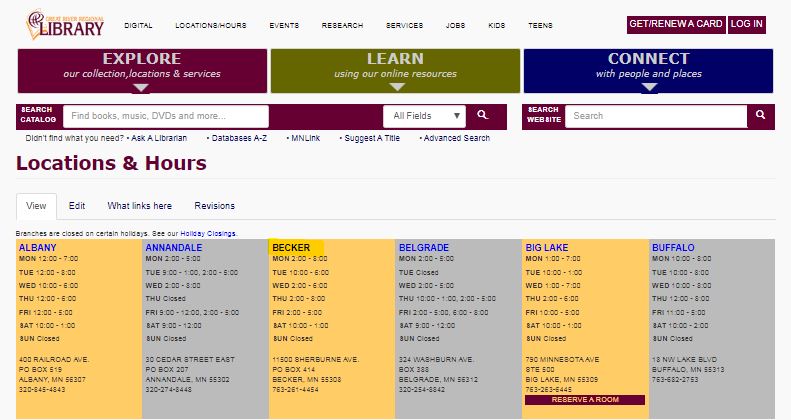 4.Click on the Print2go icon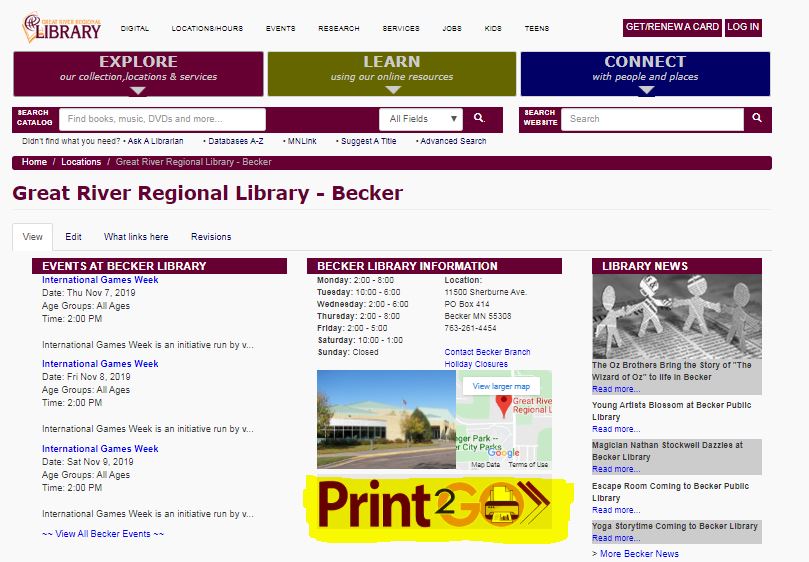 EMAIL PRINTING
To print an email message or attachment, simply forward your email to:
B&W Printer: tbs-grrl-bw@eprintitservice.com
Color Printer: tbs-grrl-color@eprintitservice.com
You will be sent release instructions that can be used to retrieve your printouts. Drag and drop your files or select file.