Early literacy is what children know about reading and writing before they are able to read and write. In fact, research shows that children are able to build these skills years before they start school.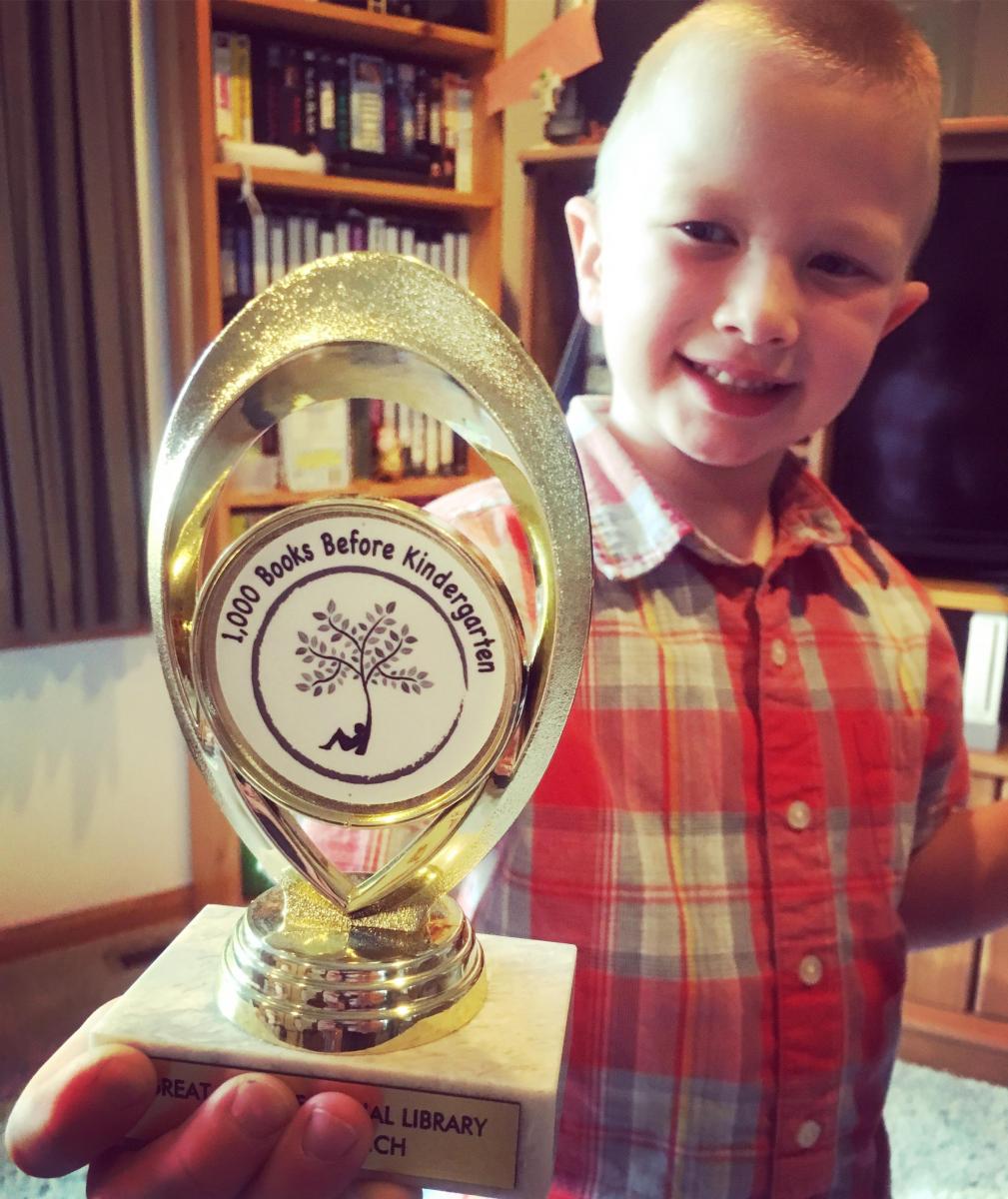 And that's why Great River Regional Library (GRRL) offers the popular "1,000 Book Before Kindergarten" program.
This ambitious but fun program comes with a simple mission: to encourage children ages 0-5 and their parents to read 1,000 books together in advance of kindergarten.
Parents and caregivers keep track of the books they read to/with their children, and when they complete their 1,000 books, they can redeem these reading journals for prizes and rewards.
Of course, the greatest reward of all? Making sure your little one is prepared for kindergarten success.
Stop by your branch of GRRL anytime to learn more and sign up.