Posted September 15, 2020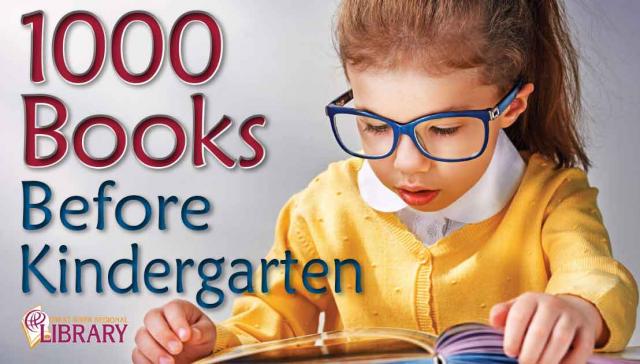 Sign your child up for the 1000 Books Before Kindergarten program at the Eagle Bend Public Library! At registration, each child will receive a free canvas book bag and materials to get started.
1000 Books Before Kindergarten is a reading program designed to increase the awareness of early literacy and to encourage parents to embrace their role as their child's first teacher. Plus there are prizes!  The goal of the program is to have parents and caregivers read to their children from the time they are born until they begin school and beyond. This will help their child develop a love for reading and help their child enter school ready to learn. 
This program is ongoing, so parents/caregivers can visit the library to sign up for their child at any time. The program only ends when the child reaches 1000 books or enters Kindergarten.
When the child reads 100 books they can pick a prize from the treasure box, and upon completing the 1000 books they will receive a stuffed animal with matching book.
Record books read in the Beanstack App or in the record book. Learn more about Beanstack by visiting this page.