They say a picture is worth a thousand words, but how about 33? In honor of Short Story Writing Month, ShoStoWriMo, give us your best short short story based on this picture from the Stearns History Museum. GRRL is made up of 33 libraries, so 33 seems the perfect number of words to give us your best take on this historical photo. Paper submission forms are also available for you to submit in person at all GRRL locations.
Submit your story between December 1-31, 2021.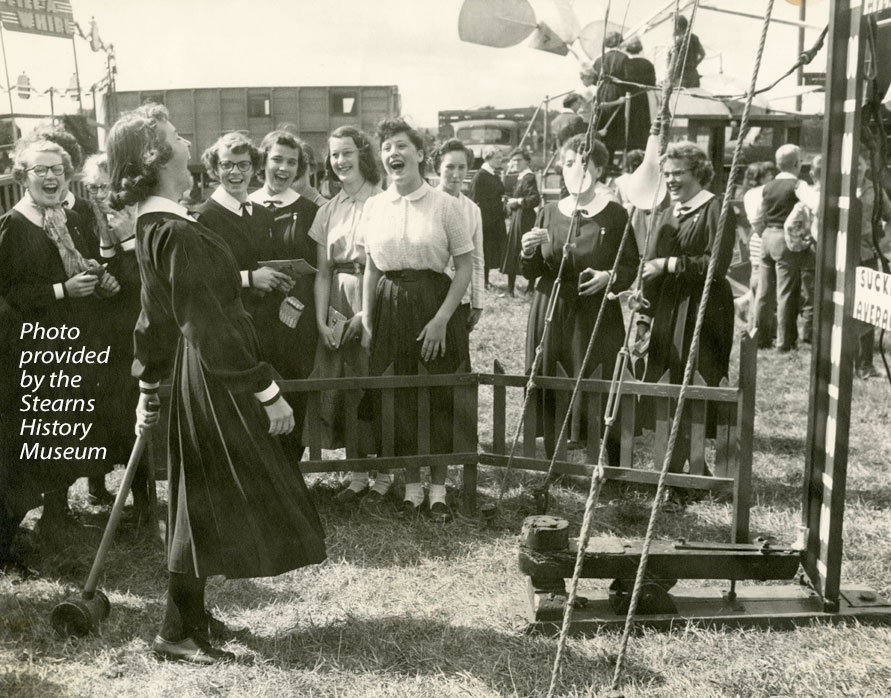 Photo courtesy of the Stearns History Museum

In accordance with Minnesota Statute 13.40 Subd. 2. all Great River Regional Library circulation and other records which indicate the identity of library users, especially as they connect library users with materials or services used, are confidential. This confidentiality extends to information sought or borrowed, database search records, Internet sites, reference interviews, circulation records, registration records (except name), and all other personally identifiable uses of library materials, facilities or services. A library may release reserved materials to a family member or other person who resides with a library patron and who is picking up the material on behalf of the patron. A patron may request that reserved materials be released only to the patron.