Join the library in welcoming two authors to GRRL this June! 
We are pleased to host virtual author visits with authors Libby Copeland and Dr. Christopher Lehman. This is your opportunity to meet and chat with these award-winning authors. Come excited, ready with questions, and eager to learn! Register for the event to receive your Zoom link. 
Virtual Author Event: Libby Copeland "The Lost Family"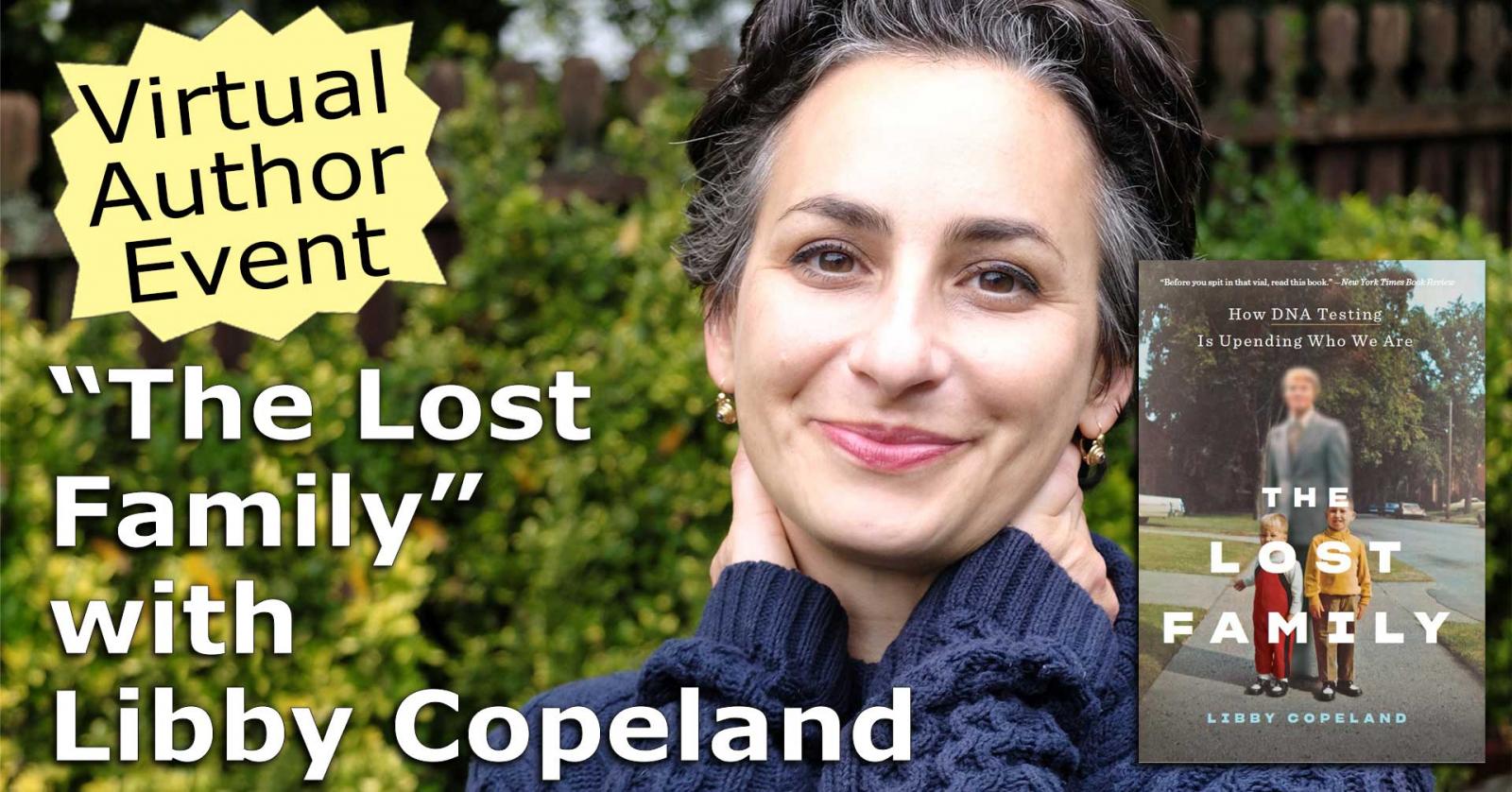 "The Lost Family" by Libby Copeland explores the rapidly evolving phenomenon of home DNA testing, its implications for how we think about family and ourselves, and its ramifications for American culture broadly. Libby Copeland is an award-winning journalist who has written for the Washington Post, New York magazine, the New York Times, the Atlantic, and many other publications. She specializes in the intersection of science and culture. Copeland was a reporter and editor at the Post for eleven years, has been a media fellow and guest lecturer, and has made numerous appearances on television and radio. Program will happen via Zoom. Please register online via this link or by calling to receive the Zoom link via email. Thursday, June 3, 6:30 to 7:30 p.m.
Virtual Author Event: Dr. Christopher Lehman "Slavery's Reach"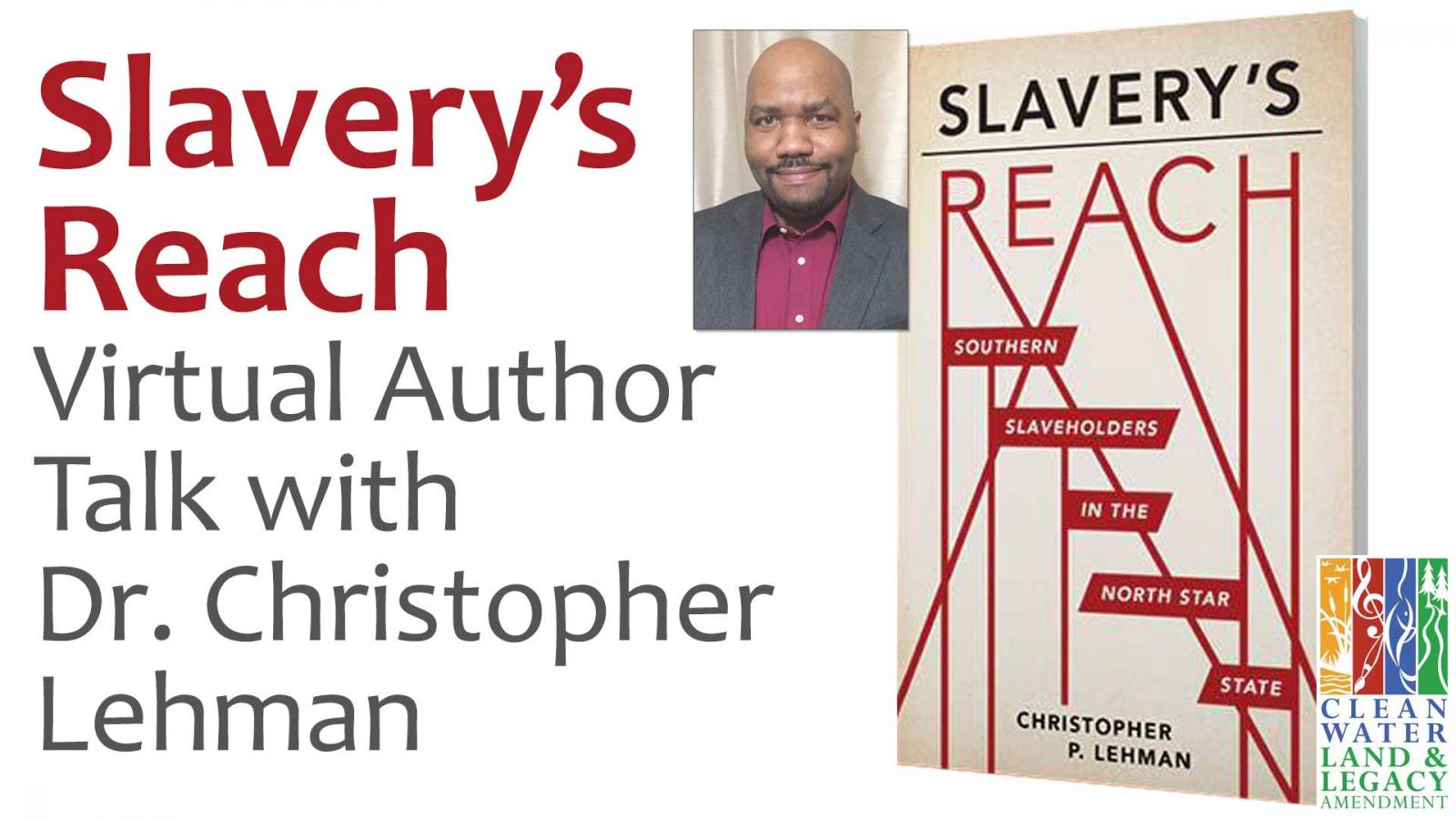 From the 1840s through the end of the Civil War, Minnesotans invited dozens of slaveholders and their wealth into the free territory and free state of Minnesota, enriching the area's communities and residents. Slaveholders' wealth was invested in some of the state's most significant institutions and provided a financial foundation for several towns and counties, and the money generated by Minnesota investments flowed both ways, supporting some of the South's largest plantations. Join Dr. Christopher P. Lehman, author of the Minnesota Book Award winner "Slavery's Reach: Southern Slaveholders in the North Star State," as he talks about this important part of Minnesota's early history. For teens and adults. Made possible with Minnesota's Arts & Cultural Heritage Fund. Event taking place via Zoom. Register online here to receive the Zoom link. Thursday, June 10, 10:00 to 11:00 a.m.