Test out a potential new hobby easily and without investing in equipment with GRRL's "Try It Yourself" kits.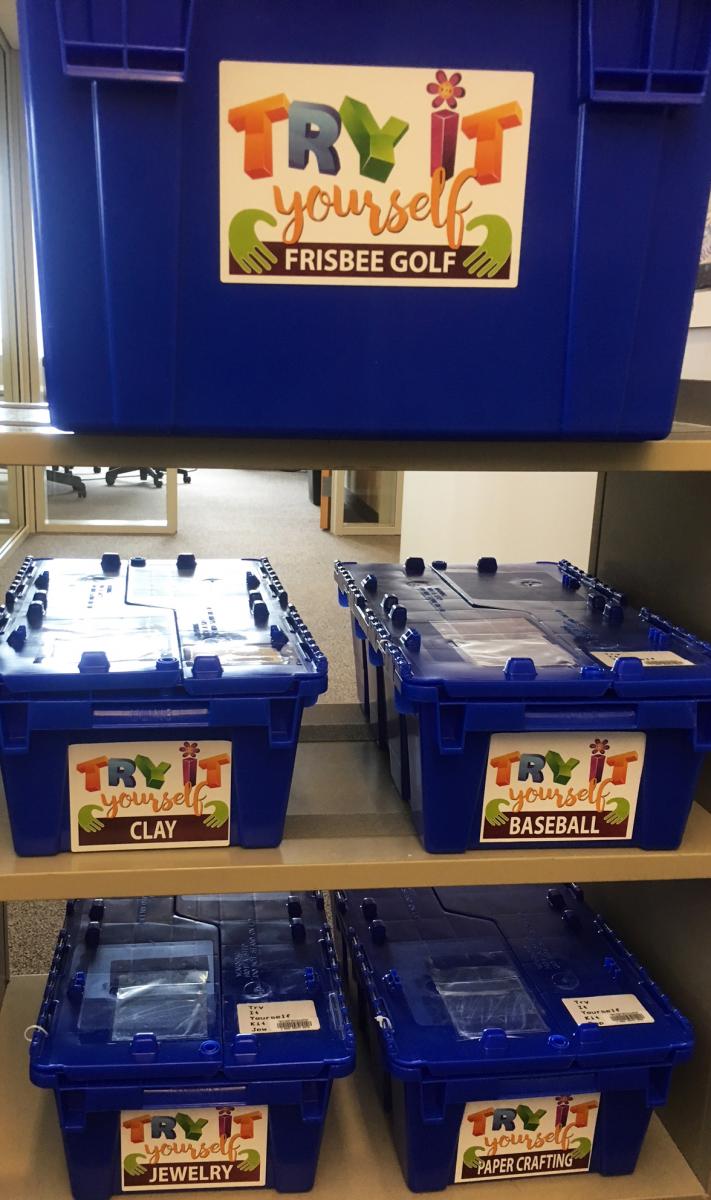 Here are the six kits to choose from, along with what each includes:
Baseball: 1 book, 1 baseball, 1 softball, and 2 baseball gloves.
Clay: 1 book, 23-piece carving tool set, 11 piece cleaning tool set, 1 flexible polyblade, 1 acrylic clay roller, and 1 acrylic sheet backing board.
Frisbee golf: 1 book, 1 net, 1 umbrella base, 1 tripod stand, 3 discs, and 1 carrying bag.
Jewelry: 1 book, 1 beading board with lid, and 13-piece jewelry making tool kit with zippered storage container.
Knitting: 3 books, 2 DVDs, 4 knitting needles, 1 stitch counter, 1 stitch holder, 1 loom hook, 1 cable stitch holder, 3 plastic sewing needles, 8 stitch markers, 1 round knitting loom with instruction guide, 1 long knitting loom, 1 pair of scissors, and 1 knitting gauge ruler.
Paper crafting: 1 book, 6 scissors, 1 corner punch tool, 1 circle punch tool, 2 trimmer blades, 1 mini scoring board and 1 paper trimmer
(Bat, clay, beads, yarn and paper are not supplied in kits.)
You're also invited to join local crafters at one of Delano Libraries monthly craft programs. Crafternoons meet the 1stWednesday 3:30 to 5:00 p.m. Calico Quilters meet the 1st & 3rdThursday 9:00 a.m. to 1 p.m. Evening Quilters meet the 4thWednesday 6:00 to 8:00 p.m. Knit Wits meet the 1st and 3rdWednesday 6:30 to 8:00 p.m. The Westenders Rug Hooking Group meets the 3rdTuesday from 5:00 to 8:00 p.m.