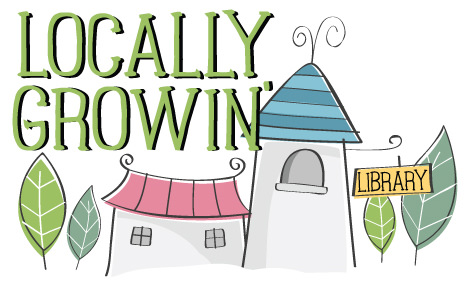 We would like to thank all of our donors who gave to their local library this past March!
 "Locally Growin'," the fundraising campaign at Great River Regional Library (GRRL), ran Monday, March 1st through Wednesday, March 31st, 2021. Our campaign was cut short in March 2020 due to the COVID-19 closure, so we looked forward to making a local impact in 2021. This fundraiser keeps donations 100 percent within the branch library of the donor's choosing. Each library sets a goal that focuses on its community interests and needs. A few exciting wishes that libraries raised money for this year include the following:
Have a collection of books to make reading approachable for children, like juvenile large print books.
Provide children with library book bags when they get their first library card.
Add Try-It-Yourself Kits to their collection.
Extend a welcome to residents who haven't visited or known about their library.
These are just a few of our libraries' wishes, and with your help, libraries reached their goal and can fulfill their wish! 
23 library branches hit or surpassed their goals! GRRL's 2021 campaign overall total is $23,894.65 from 631 gifts.  Thank you to all who made this possible! The most notable library, which deserves a big shoutout, is the Eagle Bend Public Library who raised 293%, significantly surpassing its goal. 
The GRRL locations that hit or surpassed their goals include the following: Albany, Annandale, Becker, Big Lake, Buffalo, Clearwater, Cokato, Cold Spring, Delano, Eagle Bend, Foley, Howard Lake, Kimball, Long Prairie, Monticello, Richmond, Royalton, Sauk Centre, St. Cloud, St. Michael, Swanville, and Upsala.
Thank you for believing in and supporting the mission of the library. We couldn't continue to serve our communities without your help and advocacy.