Get ready to find your voice this summer with Great River Regional Library's 2023 Summer Reading Program!

Great River Regional Library (GRRL) will kick off the annual Summer Reading Program (SRP) on Monday, June 5, continuing through Saturday, August 5.

Registration begins on Monday, June 5, in the Beanstack app, on griver.beanstack.org, or by visiting your local library during open hours. Participants track their reading in the Beanstack app or using a paper slip, which they return to their library. Participants are eligible for prize drawings at the end of the program. In addition, each branch offers a unique assortment of prizes!

This year's theme, "Find Your Voice!" encourages kids to use their voices and realize their voices have power. We will share stories, express ourselves, and spark change by not only the words we say but also what words we write, the art we create, the movements we perform, and the actions we take each day to impact our world. The program is open to all kids ages 0 to 18 and divided by age: pre-readers (ages 0 to 3), kids (ages 3 to 12), and teens.

Our mission of the reading program is simple: Encourage children and teens to read throughout the summer! 
Summer reading isn't just fun; it's extremely beneficial. Regular reading goes far in combating the "summer slide," the phenomenon of students losing academic footing during a long academic break. Students who join public library summer reading programs scored higher on reading achievement tests at the beginning of the next school year than those who did not participate – in some cases, significantly higher.

Visit your local library to learn more about how your children can get involved this summer. See your library's hours at griver.org/locations. Visit the library's website for program details at www.griver.org/kids/summer-reading-program.
This program wouldn't be possible without our generous sponsors. Thank you to our following 2023 Summer Reading Program sponsors: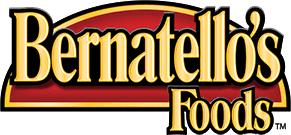 Central MN Noon Optimist Club 
 

ezbuy Bins 


Jim's Auto Service 


Kwik Trip

St. Cloud Friends of the Library
$750 sponsors:
St. Cloud Industrial Products
$500 sponsors:
St. Michael-Albertville Women of Today
St. Cloud Moose Lodge #1400
St. Cloud Kiwanis Club