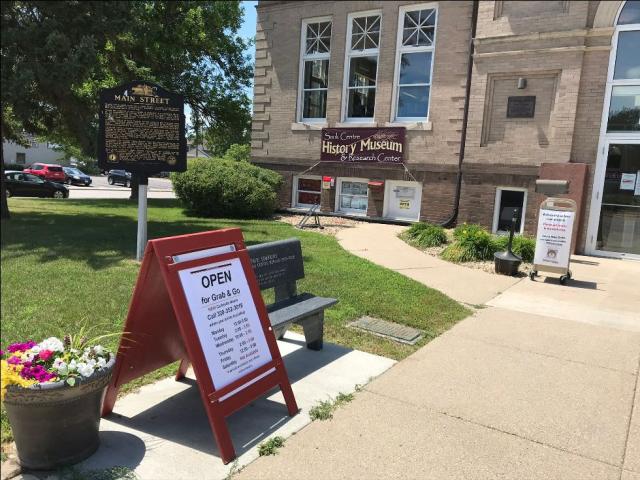 Sauk Centre Sinclair Lewis Public Library is now OPEN for Grab & Go service!
Please limit your time in the library to 15 minutes for browsing or 1 hour for computer / WiFi study room use by appointment.
There are no toys or inside activities offered at this time.  Please see our fun games outside in the basement windows and watch for a new story stroll each week.
NEW Curbside Hours: Once you receive a notification, you can come to the library:
Monday 12:00 to 5:00 p.m.
Tuesday 2:00 to 5:00 p.m.
Wednesday from 10:00 a.m. to 2:00 p.m.
Thursday 2:00 to 5:00 p.m.
Friday 12:00 to 5:00 p.m.
Sorry, NO Saturday Curbside. *Curbside services may change without notice due to staffing.
Our OUTSIDE book drop is open so you can return items at any time. The inside book drop is closed.
Please feel free to give us a call if you have any questions.