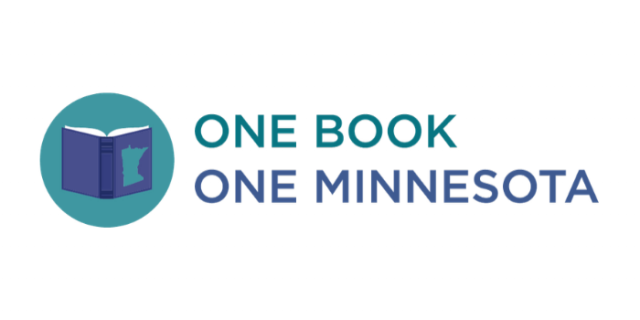 One Book | One Minnesota is a new statewide book club that invites Minnesotans of all ages to read a common title and come together virtually to enjoy, reflect, and discuss.
Libraries are essential for connection, and through One Book | One Minnesota, libraries across the state – in partnership with local schools – will connect their communities through stories. The program aims to bring Minnesotans closer together during this time of distance and adversity.   
The first featured book selection is Because of Winn-Dixie by Kate DiCamillo (Candlewick Press).
Program Details
During the months of April and May, through their local libraries, Minnesotans will be invited to read the featured book selection and will have access to author videos, reading guides, and virtual book club discussions. All Minnesotans will be invited to participate in a statewide virtual discussion with the author in May.
Because of Winn-Dixie will be available on multiple platforms. Readers can access the digital book for free on Ebooks Minnesota for eight weeks. Hard copies of the book will be available through Red Balloon Bookshop and other independent stores across the state, as well as public libraries as social distancing allows. Links to resources and more information can be found at thefriends.org/onebook. You may also use Great River Regional Library's online resource, Tumblebooks.
Find reading and discussion guides here.
Updated! Kate DiCamillo will host a statewide virtual discussion about her book "Because of Winn-Dixie," the first featured title in our statewide book club, One Book | One Minnesota. Kate will be in conversation with Saint Paul Public Librarian Eric Byrd, answering questions from readers across Minnesota in this one-of-a-kind event on Wednesday, May 20 at 1:00 p.m. Register here: https://thefriends.org/onebookmnmay
Partner Details
One Book | One Minnesota is presented by The Friends of the Saint Paul Public Library, as the Minnesota Center for the Book, in partnership with State Library Services. Program partners also include Candlewick Press, Council of Regional Public Library System Administrators, Minitex (a joint program of the University of Minnesota and the Minnesota Office of Higher Education), and the Minnesota Department of Education. This program is made possible in part by the State of Minnesota through a grant to the Minnesota Center for the Book through the Minnesota Department of Education.  
About the Book
Celebrating its 20th anniversary, Because of Winn-Dixie is a children's novel written by Minnesota author Kate DiCamillo, published in 2000, and winner of a Newbery Honor distinction, the Josette Frank Award, and the Mark Twain Award. The classic tale follows the story of ten-year-old India Opal Buloni who, one summer day, goes down to the local supermarket for some groceries and instead comes home with a dog. But Winn-Dixie is no ordinary dog, and this is where the story really begins. Because of Winn-Dixie is written for middle grade readers and older, and this story of friendship will delight readers of all ages.