Celebrate Culture in October
Great River Regional Library is hosting a tour of five locations in October with two different COMPAS performers, Afoutayi (Haitian dancer) and TaikoArts Midwest (taiko drumming from Japan)! These performances do not require registration and are open to a broad age range. Visit one of the following library locations to enjoy a cultural performance provided to you by a grant from the Arts and Cultural Heritage Fund created by the Legacy Amendment to the Minnesota State Constitution.
TaikoArts Midwest
COMPAS Teaching Artists TaikoArts Midwest emphasizes individual empowerment and the community-building benefits of taiko in this performance. Learn the history & cultural context of taiko drumming in Japan and the United States. You'll also learn about taiko drums, how they are made, a general vocabulary for the art form, and kuchishoka—how we say & teach rhythms.
Clearwater: Saturday, Oct. 2, 10:00 to 11:00 a.m.
Foley: Saturday, Oct. 2, 1:00 to 2:00 p.m.
Cold Spring: Saturday, Oct. 16, 11:00 a.m. to 12:00 p.m.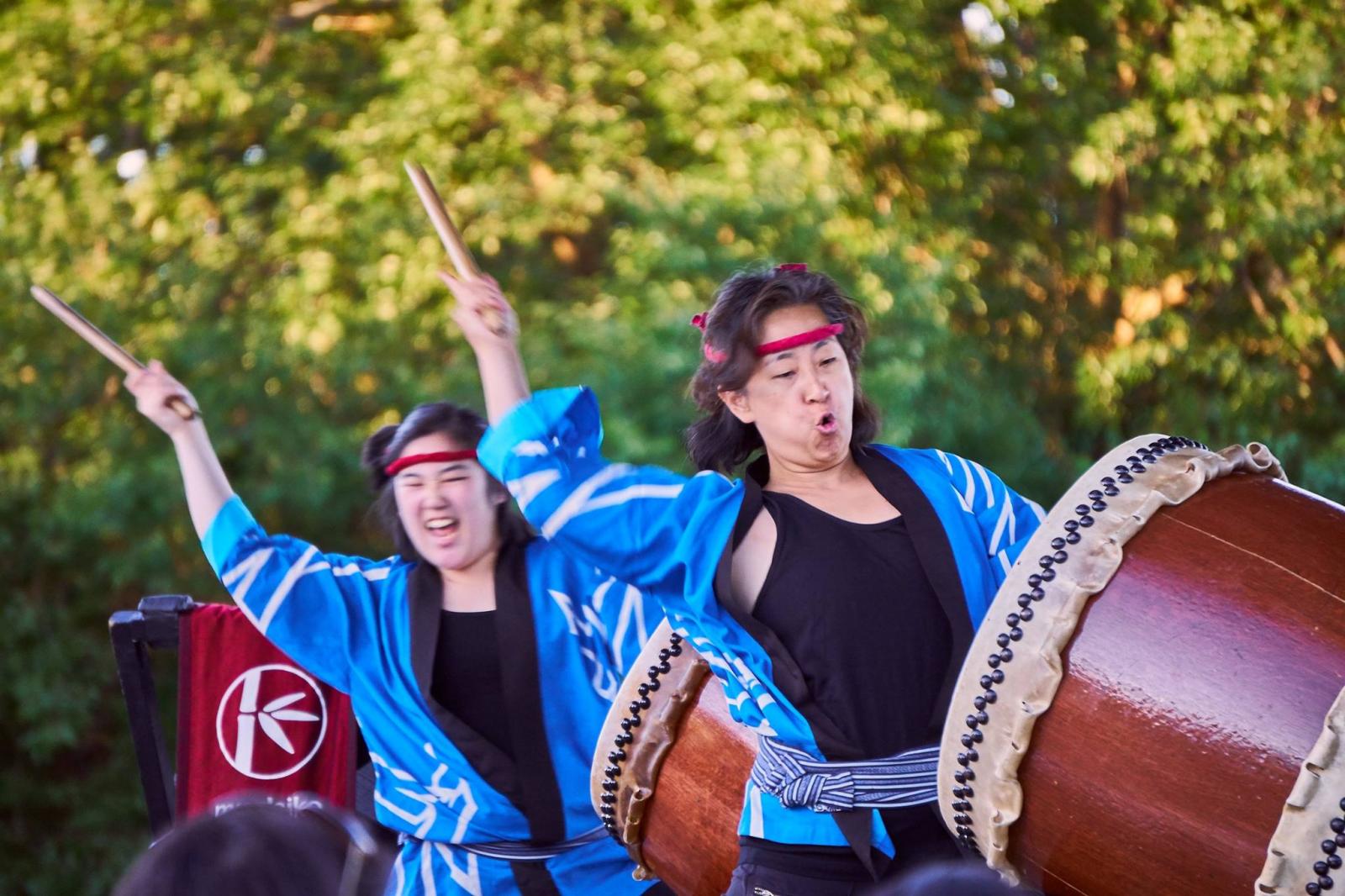 Afoutayi
Dance connects the Haitian people to their spiritual and cultural heritage, passed down through lineages of African and Indigenous ancestry. This performance with COMPAS Teaching Artists Afoutayi is a vibrant educational opportunity filled with dance, music, drumming, storytelling, and history. Learn about Haitian cultural heritage with songs in Creole and French languages with live drumming accompaniment.
Elk River: Thursday, Oct. 7, 6:00 to 7:00 p.m.
Monticello: Thursday, Oct. 21, 6:00 to 7:00 p.m.