Posted September 25, 2018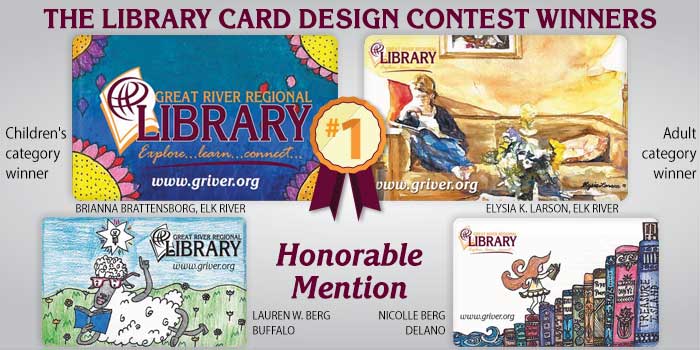 We asked for your artwork, you sent it, we voted ... and they're here!
We have four new GRRL library card designs for you to choose from!
Each of the four designs - two winners and two runners-up in categories divided by age - are available at every one of our 32 locations.
So, who are the artists? Which GRRL branches do they claim as their own? 
WINNERS

Adult: Elysia K. Larson, Elk River

Kid: Brianna Brattensborg, Elk River

RUNNERS-UP

Adult: Nicolle Berg, Delano

Kid: Lauren Berg, Buffalo
Cards are free to new borrowers and $1 for current cardholders. We won't be reordering them, so stop by your library and get one before they're gone!
Thank you to everyone who participated in the contest.