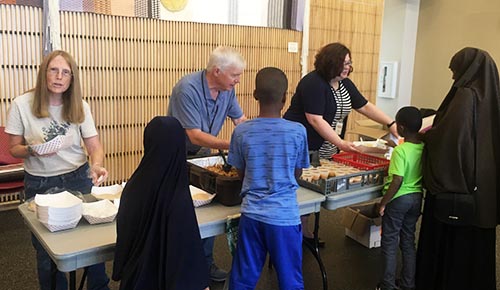 The St. Cloud Public Library WANTS YOU ... to volunteer with this year's Summer Meals Program!
The library is once again partnering with the Yes Network to be a lunch site for the USDA's Summer Food Service Program. The skinny: each weekday, children up to 18 years old will be able to receive a free, hot meal over the lunch hour.
The meals program runs concurrently with Great River Regional Library's Summer Reading Program, June 10-Aug. 9.