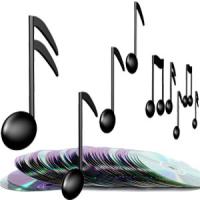 Great River Regional Library has a spectacular collection of music CDs. It includes the very best contemporary, classic, world music, rock, and country.
Our recent purchases include classic Somalian funk from the Dur-Dur Band, electro bosa nova from Brazil's Ceu, British R&B from Corinne Bailey Rae, folk from Canada's Matthew and Jill Barber, and a host of home grown jazz, country, pop and rock releases.
Take a look at the New, Best & Fun page, browse the new Music CDs list, make your selection, and check it out!