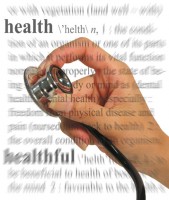 In March 2010, President Obama signed the Patient Protection and Affordable Care Act (ACA) into law. The law seeks to make preventive health care more accessible and affordable for many Americans. While some provisions of the law have already taken effect, more provisions are scheduled to be implemented in the coming years. ACA enrollment Begins Oct. 1, 2013 for coverage beginning Jan. 1, 2014.
The library's Affordable Care Act resources page includes:
MNSure
Weblinks for MNSure, Minnesota's health care exchange, including Frequently Asked Questions.
AARP health law answers
Resources from the AARP about how health care law will work for your family.
Links to centers for Medicare and Medicaid services publications and articles
Numerous brochures, fact sheets and other publications about the health insurance marketplace.
HealthCare.gov
The HealthCare.gov website with clearly presented information on preparing to enroll in the Health Insurance Marketplace
U.S. Department of Health and Human Services
The Minnesota Outreach and Enrollment Assistance Centers weblink
Through these resources you can…
• Look up Minnesota's plan on state-by-state fact sheets
• Find the top ten things to know about the health care law for special populations such as women, clinicians, small businesses, others
• Sign up for text and email updates about Minnesota's ACA implementation