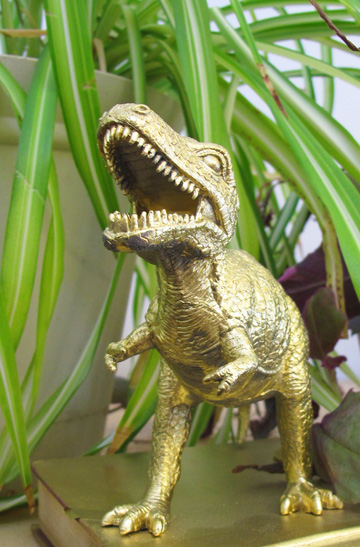 Coming Saturday, Jan. 21 to a library webpage near you .... Great River Regional Library's 2nd Annual Winter Reading Program Trivia Contest!
Join your fellow trivia enthusiasts in a seven hour online trivia contest you can play at your local Great River Regional Library branch or from the comfort of your own home. Questions will range from general knowledge to specific GRRL-related questions. But stay close to a computer, because the correct answers to all of the questions can be found using the library website and databases.
Play by yourself, or create your own winning trivia team for the glory of earning your local branch the most prestigious library trivia award in Central Minnesota, the coveted Golden Dinosaur!
Questions will run on the website every ten minutes beginning at 10:00 a.m. The final question will be asked at 4:50 p.m. All questions and the online answer form will remain accessible until 5:00 p.m. Answers can be submitted online, or on the answer sheet available at your local GRRL branch library. Contact your local library for more information.
Play for knowledge! Play for the dinosaur! Play to Escape the Ordinary!