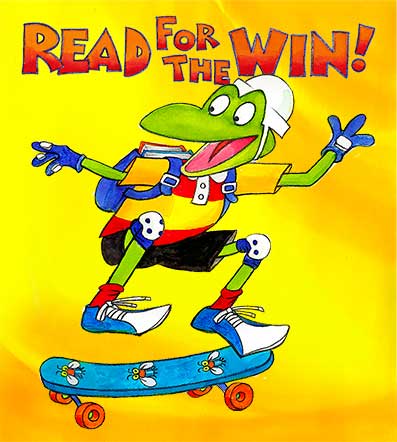 Summer is just around the corner! Kick off the summer by attending these fun events at the Becker Public Library.
Magician Robert Halbrook is back with his Magic of the Olympics: A Summer of Reading Celebration. Celebrate summer reading and the magic of the Olympics with magician Professor Marvel. This program is ideal for preschoolers through kids in 5th grade, but all ages are welcome. Professor Marvel's program will take place in the Becker Community Center gym on Tuesday, June 14 at 10:30 a.m. No registration is required.
We will kick off our summer events with a Chocolate Olympics for teens on Thursday, June 16 at 6:00 p.m. Come prepared for the challenge of guessing candy bars and stacking cookies. This event is limited to 30 participants, so please register online or with library staff.
The Summer Reading Program, "Read for the Win", starts Monday, June 13 and ends Saturday, Aug. 13. The reading program is designed for ages infant to 18 years. Get the specifics and sign up at the Becker library starting Monday, June 13. Teens can sign up for the Summer Reading Program online or by stopping in the library.
Check out the rest of the summer programs provided by the Becker library. Events can be found by visiting the Events calendar online at griver.org, or by picking up a May-August Event Guide at the Becker library, Becker Community Center or Becker City Hall.