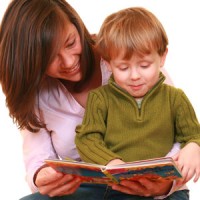 In November and December, the Waite Park Public Library will host storytimes and reading programs for children ages 0-6.
Saturday, Nov. 2, from 11:00 to 11:30 a.m. the College of St. Benedict Blazers Women's Tennis Team will read to children ages 3-6. The Blazers team will read at the library every Saturday in November.
The first of two Baby Bounce programs for children ages 0-18 months and their caregivers takes place Tuesday, Nov. 5 from 10:30 to 10:50 a.m. The second program will be Tuesday, Dec. 3. Baby Bounce will feature short stories, action rhymes, songs, and play time.
Children ages 18 months to 3 years and their caregivers will have two programs of their own, Toddler Time, to attend. The first one takes place Tuesday, Nov. 19 from 10:30 to 11:00 a.m. and the second on Tuesday, Dec. 17. Toddler Time will feature stories, songs, and fingerplays.
To register for any of these programs, visit the online events calendar or call the library at 320-253-9359.