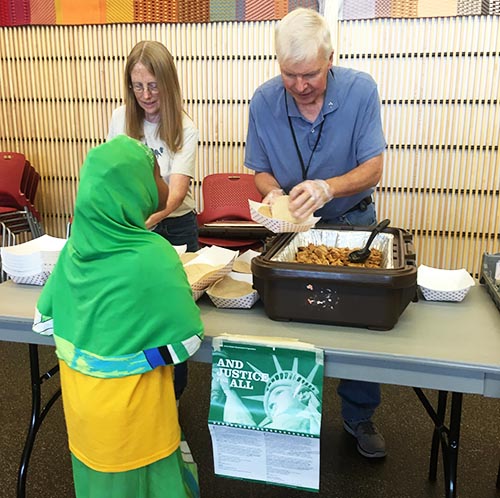 It's last call for lunch at the library; Great River Regional Library and the YES Network's Summer Lunch Program wraps up today, Friday, August 11. 
Children up to 18 years old were able to receive a free, hot meal, Monday through Friday, beginning on June 12 at the St. Cloud Public Library
Patron Services Librarian Kate Buechler reports that over 1,800 meals were served during this first year of the program.
Kate adds, it wouldn't have happened without a massive team effort.
"We've been fortunate to have amazing volunteers," Kate says. "It was fun to see the community connections and the families meeting and making plans."
The Summer Lunch Program ran in tandem with Great River Regional Library's 2017 Summer Reading Program, which ends on Saturday, August 12.