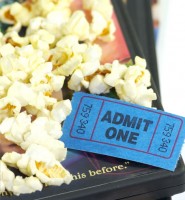 Films From Shakespeare
Mondays in April starting April 6 at 6:00 p.m. in the Mississippi Community Room at St. Cloud Public Library.
William Shakespeare is arguably the outstanding genius of the English language. Thanks to him, 1700 or more new words were created or first recorded into the English language. He wore a gold earring, married an older woman, wrote love sonnets to a man, and died when he was 52, leaving his wife his second best bed. We reference him every day when we use expressions such as "love is blind," "heart of gold," and "dead as a doornail." Works from Sons Of Anarchy to West Side Story to The Lion King are based on his plays. Come get your popcorn on and watch some fabulous films you may not know were based on Shakespeare.