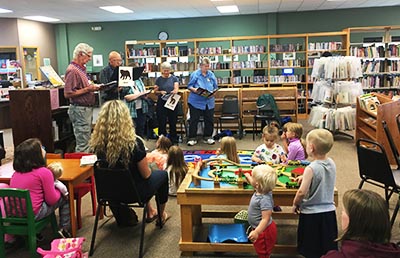 The Big Lake Library was a lively spot on Thursday, June 22 as folks celebrated Spudfest!
Attendees competed in a good old-fashioned cake walk, listened to the RSVP Readers Theatre and sang/danced to the sounds of the Flemming Fold.
Thanks to everyone who came out and made the celebration a success.