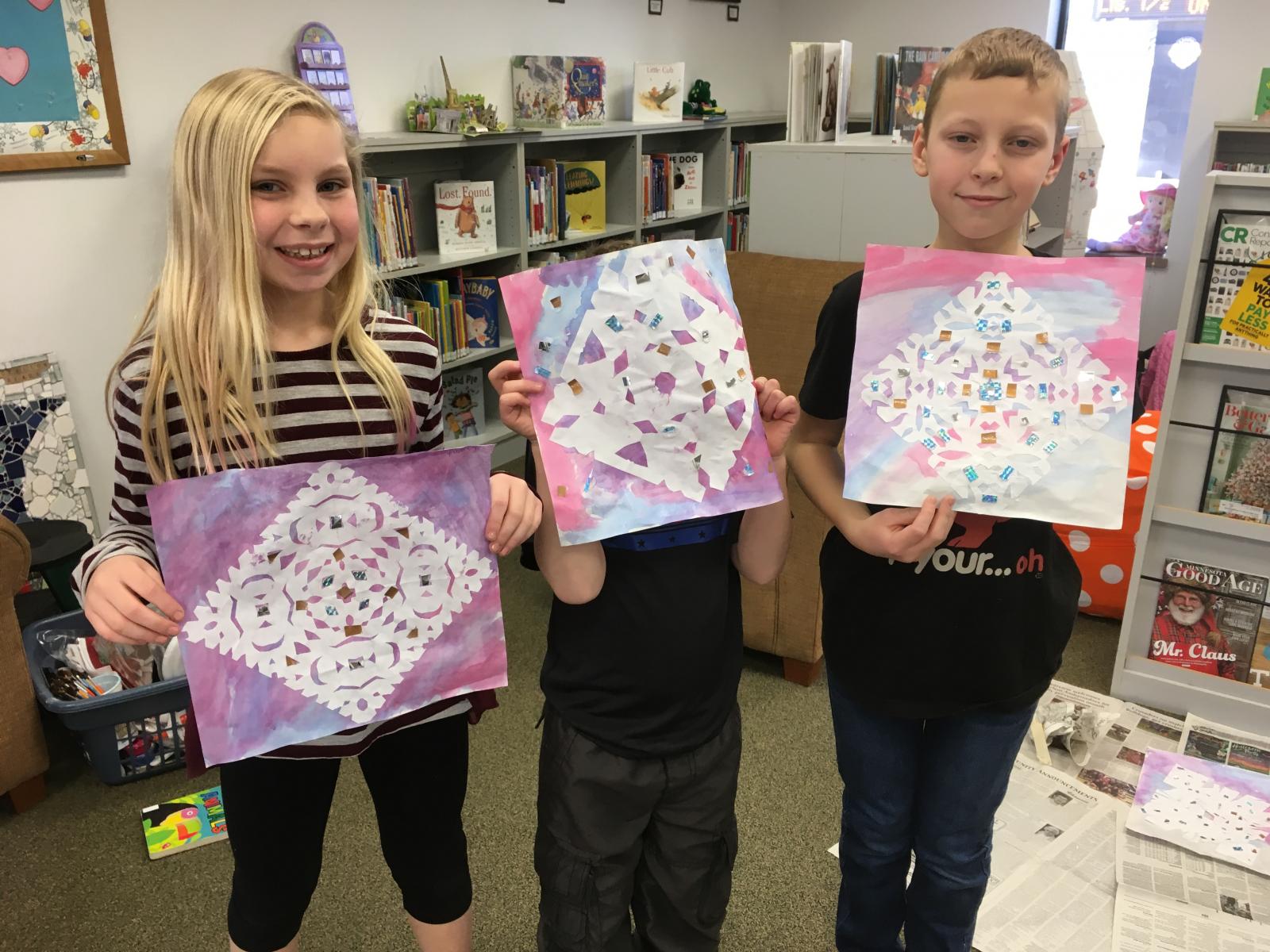 Art teacher Joan Jacobson visited the Royalton Public Library on Saturday, Jan. 27, to lead a class based on the book, "The Snowflake: A Water Cycle Story." 
The kids enjoyed learning about the water cycle based on a snowflake's journey throughout the year. They each created a beautiful snowflake on a background that they painted. Here are a few of those proud artists with their finished projects.  
Joan will be back in June with another creative art project based on the book, "Zoom Rocket, Zoom!"