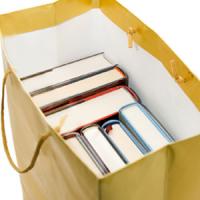 The Royalton Friends of the Library are having a book and bake sale on Saturday, Nov. 19 from 10 a.m. to 3 p.m. in the council chambers at Royalton City Hall.
Baked goods that are donated may be brought to City Hall on Friday, Nov. 18 between 1 p.m. and 4 p.m. or on Saturday, Nov. 19 before 10 a.m. Proceeds will be used to benefit library services.
For more information call Carol Cassman at 320.584.5726.