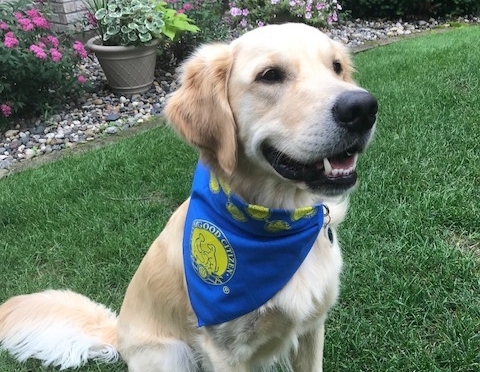 Want to practice the skill of reading in a fun, new way? Here's a great opportunity for a relaxing one-on-one reading session with a dog. These dogs, from Therapy Dog International, love to be read to and children can practice reading. This can help shy children build confidence in their reading, or your child can just have fun while reading to the dogs!
In Saint Michael, come spend one-on-one time with either Taurus or Bear.
In Albany, come read to Freddie the golden retriever.
In Delano, spend reading time with Rowdy the Dog.
In Buffalo, enjoy reading with Hank the Dog.
In Monticello, come meet Mauer the Saint Bernard.
In Sauk Centre, come share a story with Murphy the Labradoodle.
In St. Cloud, read to a variety of friendly certified therapy animals, including dogs, bunnies, and guinea pigs.
In Elk River, read to a certified dog starting in November.
Find "R.E.A.D to a Dog" event at one of these locations and more by checking out our Events Calendar.