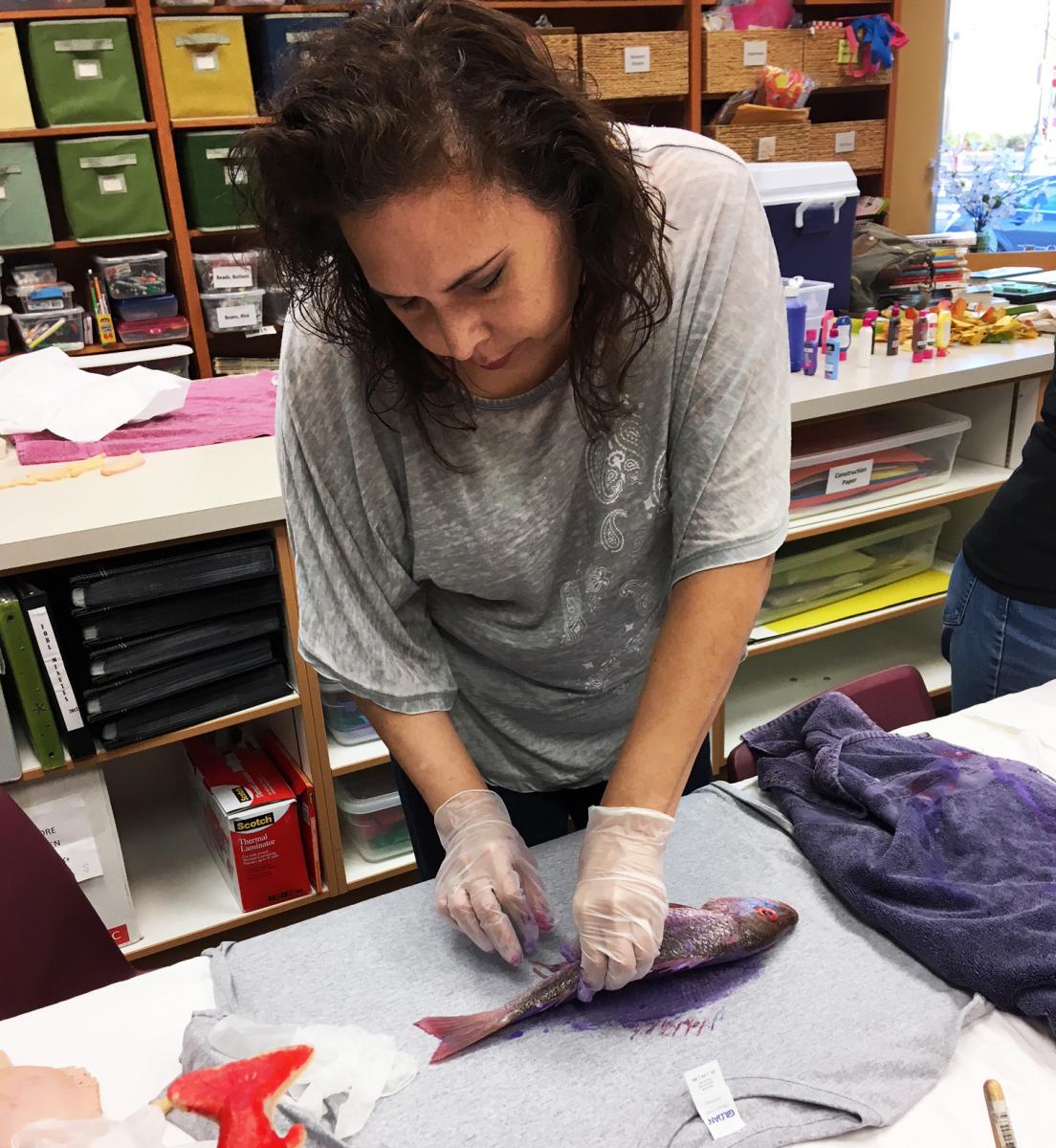 Dead fish? In the library?
Yep.
A special art class was held at the Buffalo Library recently - Gyotaku, the Japanese art of printing with actual fish.
Buffalo staff had this to say.
Patrons painted the outside of these fish (a red snapper and a monkfish) and then imprinted them on T-shirts or fabric.  Tamara also brought rubber fish molds for those folks who didn't want to touch a dead fish.  :) The results were very interesting! 

Needless to say, our back workroom had a strong fishy smell by the end of the evening. 

The participants LOVED this unique art project.
To learn more about all the events we have coming up at libraries throughout the region, visit griver.org/events