Posted September 11, 2017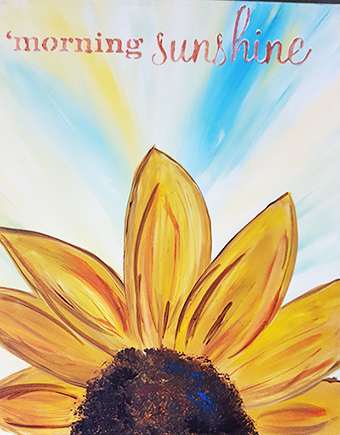 Artist Rose Borman is coming back to Royalton with more painting fun!
This time, program goers will get the opportunity to create a beautiful sunflower and personalize it with a stenciled message of their choice. Perfect for a teenager's bedroom - or any room you choose!
This program will be held on Monday, Sept. 18 from 4-6 p.m. For adults and teens 15 and up. Reserve your spot now by calling the library; this will fill up.
A Legacy event.