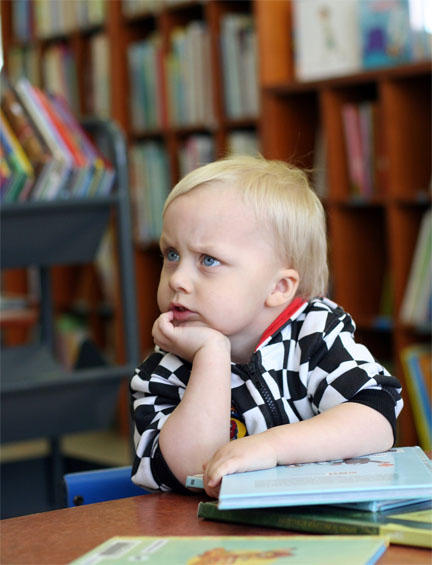 Parents or caregivers and their children in grades 3-12 are invited to the Annandale Public Library on Thursday, March 9 from 2 to 4 p.m. to explore the free resources available to all Great River Regional Library (GRRL) cardholders.
Your GRRL card provides free access to an array of reliable information from the Internet for research and learning. These resources are ideal for homeschoolers. Need assistance learning a language, need additional sources or images for a research project? GRRL databases are available to do just that. The databases available and presented will include but are not limited to:  
TumbleBook Library - Animated talking picture books that can be read or listened to from any computer at home or at the library.
Pronunciator - 60 languages. Three million lessons. The world's largest language-learning service.
Britannica Online School Edition - Four encyclopedias with consistent classroom topic information and age-appropriate language for K-12.
Points of View Reference Center - Provides students with a series of essays that present multiple sides of over 250 current issues - Full Text
Lynda.com – 3,000+ courses on business, technical and creative skills from the comfort of your home or office.
GRRL Digital Library - Download eBooks and audiobooks to your computer and portable device.
Can't make it at 2 p.m.? No problem, this is an open house and you are able to come and go at your convenience. At this event, tables featuring databases for targeted age groups will allow parents/caregivers/students the choice to tailor their learning experience based on their needs and interests. Bring your own electronic device to learn to download digital books; a librarian will provide you with hands-on experience. Door prizes purchased by the Annandale Friends of the Library will be drawn every half-hour for those in attendance. Childcare will be provided for younger siblings.
(The alternate date in case of bad weather is March 16 and will be announced on the library website: www.griver.org)