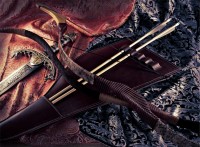 The Shire of Rockhaven requests your presence at a series of Medieval Madness classes at the St. Cloud Public Library Wednesdays in March, beginning March 16. Below is the schedule, times, and rooms.
Wednesday, March 16 from 6:30-8:30 p.m.: a fully armored heavy fighting demo done by several of our members followed by class participation 'boffer' fighting using soft pool noodle type weapons. Our fighting marshal will instruct and supervise all participant combat. In the Bremer Room.
Wednesday, March 23 from 6:30-8:30 p.m.: several methods of weaving cord will be taught including finger weaving and lucet. During the Middle Ages many garments for women and men were fastened by lacing them closed using cording.
Wednesday, March 30 from 6:30-8:30 p.m.: Medieval Feast! In the Bremer Room.