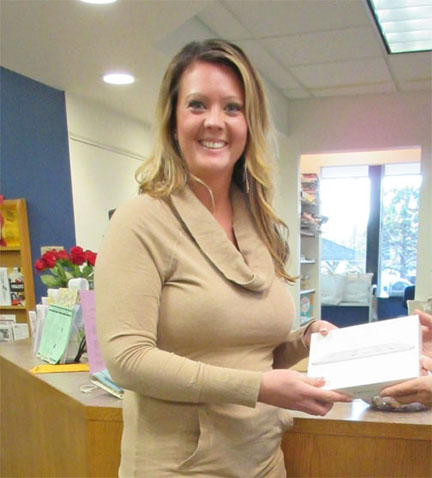 Lucky Alissa Tesmer registered for a new library card at Delano Public Library in September and received an Apple iPad.
In all, three Great River Regional Library cardholders received iPads as part of the Library Card Sign-up Month promotion during September.
To be eligible for a prize, you had to be either a new cardholder or sponsor a new cardholder. The winners could come from any of the library system's 32 branch locations. The iPads were purchased and donated by the Friends of the St. Cloud Library.